4 Winemakers 4 Questions 4 Wines
Four is a recurrent number in the Passover Seder. There are the Four Questions, the Four Sons, and four cups of wine.
Wine plays a central part in all Jewish traditions. Wine is considered a holy beverage and the blessing over the wine is an important part of most religious ceremonies. In the Scriptures, wine is described as "bringing joy to G-d and man" (Judges 9:13). We use wine
when we say Kiddush on Shabbat and other holidays. Blessings are recited with a cup of wine when beneath the chuppah and at a circumcision. And each year at the Passover Seder, we drink four cups of wine as expressions of deliverance promised by G-d.
With the importance of the number four, I spoke to four winemakers and asked them each four questions, including the four wines they suggest for our Passover meals.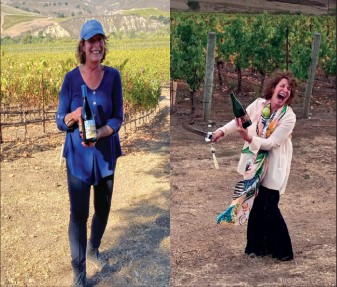 Kathy Joseph
Fiddlehead Cellars
www.fiddleheadcellars.com
Kathy Joseph is the proprietor, winemaker, grape herder, and head fiddle at Fiddlehead Cellars, located in the Santa Rita Hills AVA in Santa Barbara County. She founded Fiddlehead Cellars in 1989 with a focus to produce Pinot Noir and Chardonnay.
She was one of the first female winemakers to open her own winery in Santa Barbara County and in 1996, she purchased her
96-acreFiddlestix Vineyard.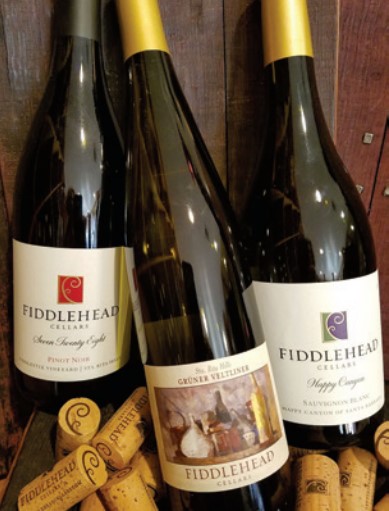 Why is this winery different from other wineries?
Many moons ago, I decided to be a winery with purpose. I fell in love with wines where you could easily perceive texture, more commonly called "elegance" and wanted to make more transparent wines. I wanted to make great food wines; wines with balance, where no one component overpowered any other. And I was a believer in the importance of the place, the importance of where the grapes are grown. I knew "place" creates a character in those grapes and the resulting wine. I was willing to relocate to an amazing growing area of lesser fame [Santa Barbara County], with hopes of elevating it to greatness, which happened! So here we are 33 years later living the dream, making Pinot Noir, Sauvignon Blanc, and Grüner Veltliner in a handmade style called "delicious."
What do you remember drinking at your family's seder table?
It must have been a cheap imported red wine, probably French. My family did not have a sweet tooth. Mogen David was present, but it probably only made it into Bubbe's glass. But we  enjoyed every glass with zeal and 
toasted way sooner than directed in the Haggadah. I am sure we added several additional "borei prihagafen" statements throughout our food-centric Seders.
At your seder table this year, what four wines would you select?
The meal will start with the Fiddlehead Cellars 2015 Happy Canyon Sauvignon Blanc ($30) to pair with the gravlax, gefilte fish, haroset and matzo. With the matzah ball soup, we will enjoy the Fiddlehead Cellars 2015 Fiddlestix Vineyard Grüner Veltliner ($30). For the brisket with carrots and potatoes, Pinot Noir is the definite choice and it will be either the Fiddlehead Cellars 2014 Fiddlestix Vineyard '728' Pinot Noir ($46) or the Fiddlehead Cellars 2013 'Oldsville'
What do these four wines teach us?
To enjoy life! Family! Friends! When it tastes good, the entire experience of the Seder is memorable.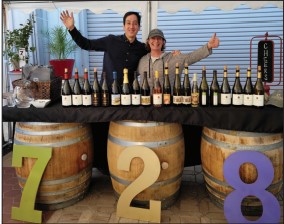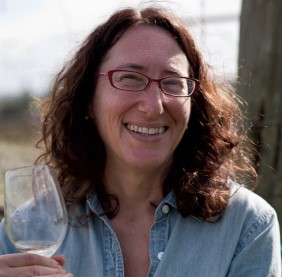 Jill Klein Matthiasson
Matthiasson Wines
www.mathiasson.com
Matthiasson Wines was created in the early 2000s by Steve Matthiasson, one of Napa's top viticultural consultants, and his wife Jill. They have always focused on sustainable agriculture to produce wines of balance, restraint, and respect. The Matthiassons source grapes varieties from vineyards up and down the Napa Valley, including their certified organic Matthiasson vineyard is located in the West Oak Knoll 9440 area of Napa, and is known for their single varietal wines as their unique blends.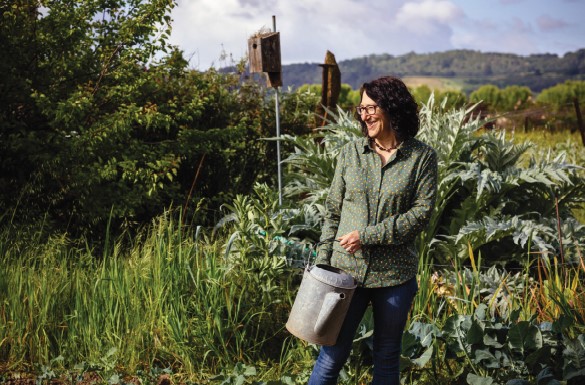 Why is this winery different from other wineries?
Our winery is based in the Napa Valley. We are known for making wines that are not the typical style for the area; they are refreshing, complement food, and are moderate in alcohol. Some are from well-known varieties, like Chardonnay and Cabernet Sauvignon, and some are made from unusual varieties like Ribolla Gialla and Refosco. We see ourselves as farmers first; winemakers second. Our vineyards are all farmed organically, and the quality of the wines is a result of the care we put into the vineyards.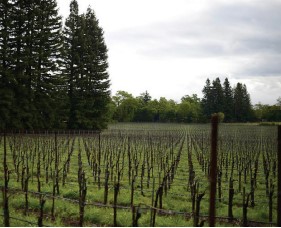 What do you remember drinking at your family's seder table?
My family was not into wine. We drank Manischewitz at the Seder table. I tried to get drunk on it one year, but it was way too sweet. As adults, Steve and I are in charge of bringing the wines.
At your seder table this year, what four wines would you select?
We drink Matthiasson wines at the Seder table. Our family loves that our wines are part of the celebration.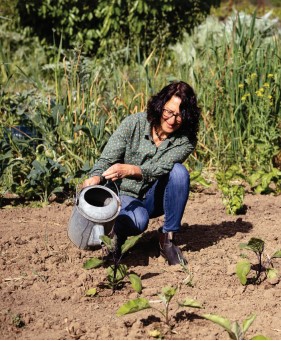 During the seder, we will begin with the Matthiasson 2020 California Rosé ($26), a blend of Grenache, Syrah, Mourvèdre, and Counoise. We will pair the 2019 Napa Valley Chardonnay ($32) with the Matzo Ball Soup and our 2018 Napa Valley White Wine ($40), a blend of Sauvignon Blanc, Ribolla Gialla, Semillon and Tocai Friulano, will be enjoyed with the salted boiled eggs. With the brisket, we will enjoy the 2017 Napa Valley Cabernet Sauvignon ($65).
What do these four wines teach us?
Passover is about renewal and it reminds us of the cyclical nature of farming. Springtime is when the vines bud out and start to grow after being asleep for the winter. Since our wines are all made from grapes that we grow organically, as the vines and soil wake up, we apply compost to revitalize them and begin the new year of growth.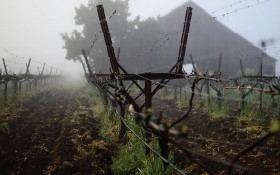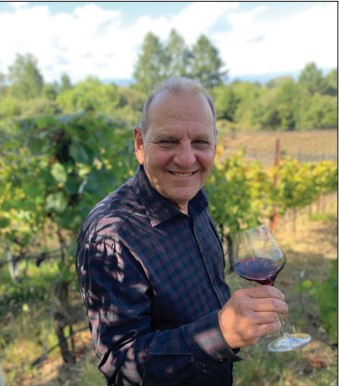 Ross Halleck
Halleck Vineyards
www.halleckvineyard.com

Halleck Vineyards was started in 1993 by Ross and Jennifer Halleck. They purchased a 1-acre vineyard overlooking the Russian River Valley in the Sonoma Coast and made their first wine in 1999. The Hallecks expand their Pinot Noir offerings by sourcing fruit from other vineyards in Sonoma.
Why is this winery different from other wineries?
Halleck Vineyard is a boutique family winery with a focus on French varieties: Pinot Noir, Gewürztraminer, a Provencal-style Rosé and Sauvignon Blanc. We were recently judged #1 Pinot Noir in North America twice, #1 Sauvignon Blanc in the United States, and #1 white wine in California, twice, in three different competitions. Our raison d'etre is Building Community Through Wine. We approach building community as a three-legged-stool: The first leg is inviting people to our home to taste. This is not a hospitality venue or tasting room. There is nothing more personal than this. The second leg is shared experiences all around the world. These have included Wine & Wildlife Safaris to Kenya and South Africa, a Culinary Tour of Cuba, Rock & Roll Cruises on the Caribbean, and Vintners Holidays at the Ahwahnee Hotel in Yosemite National Park, to name a few.  
Sharing life connects us. The third leg is simply giving. By creating experiences-money-can't-buy and auctioning them off for the charities supported by our Inner Circle (wine club) members, we have raised over $750K for charities around the world. We also have created wines with singer Josh Groban to support arts education in the United States to benefit the Find Your Light Foundation. This is what gets us up in the morning and charges our batteries all day.
What do you remember drinking at your family's seder table?
Wine for Passover in Rockford, Illinois in the 1950s was exclusively Mogen David. I remember sneaking during Hebrew School to the temple kitchen and drinking stuff like soda pop with my friends. It tasted fabulous! So, the Passover table was not the gourmet selection of delicacies it has become in Sonoma County. Of course, the charoset was a favorite, but I remember being so bored and hungry by the time dinner was served, EVERYTHING tasted great! I think my most enduring memories of Passover were the boredom and disinterest. It has only been since adulthood that the meaning of liberation and freedom has touched my heart on so many dimensions. Now Passover and Thanksgiving are the most meaningful holidays of the year.
At your seder table this year, what four wines would you select?
Of course, Pinot Noir is the perfect Passover wine, and we have an extensive selection, including two decades of vintages. It goes great with brisket, but we often serve prime rib with Passover, just because. Given the tradition of the four sons asking questions,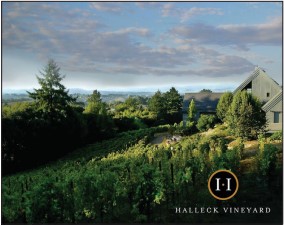 I will serve our Halleck Vineyard 2017 Three Sons Cuvee, Russian River Valley Pinot Noir ($49). It fits well into the service as well as with the meal. If I up the ante this year on our meal, the big brother to our Three Sons Cuvee is our 2014 Estate Vineyard, Sonoma Coast Pinot Noir ($110). It is certainly our flagship. A brilliant pairing with gefilte fish and matzah ball soup, as well as our sides, will be our 2018 Little Sister, Russian River Valley Sauvignon Blanc ($39) or our 2019, Not Your Mothers, Dry White Zinfandel ($29), keeping within the family theme for the holiday.
What do these four wines teach us?
What I find most interesting about wine is that it spans the breadth of human history. In October of 2017, they discovered an amphora (large clay vessel) with remnants of wine in the Republic of Georgia dating back 8000 years. To put it in perspective, this is 1000 years before Mesopotamia and the birth of civilization. It was most certainly in the realm of the shaman, spiritual practitioner, or healer. It is sacred in almost every religion in the world. This suggests that wine connects us, to each other, and forces beyond ourselves. There is substance to its moniker, the "Elixir of the Gods."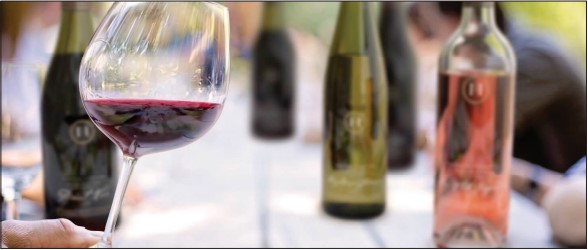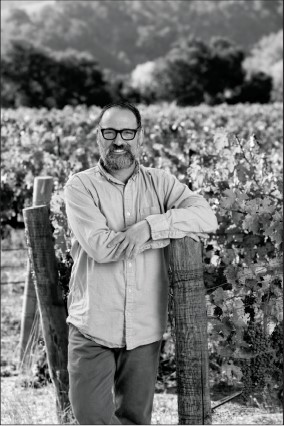 Larry Schaffer
Tercero Wines
www.tercerowines.com

Tercero Wines was founded in 2007 by Larry Schaffer. After a career working in the educational and trade publishing industry, Larry pursued his passion for wine. After receiving his viticulture degree at UC Davis, he took a job as an enologist at Fess Parker Winery. He launched Tercero Wines with a focus on Rhone grape varieties sourced exclusively from leading Santa Barbara County Vineyards. 
Why is this winery different from other wineries?
As an owner and winemaker, I stand firmly out in front of it each and every day. I lovingly craft each of my wines from grape to wine, doing as much of the work myself as possible. I am in my own tasting room nearly every day, leading tastings, and being there
to support and 'embody' my brand and my wines. I do my own sales and marketing to wine shops and restaurants, and in better times, I am on the road knocking on doors. And I am on social media and wine bulletin boards often, talking not about my brand but about wine in general. I lead by education and enthusiasm.
What do you remember drinking at your family seder table?
Our family seder table was always a bit of
a "zoo" as I have four brothers and all of us are loud and vocal. Wine was not really part of my parents' lives when I was young and therefore, when there was wine on that table, it was Manischewitz, if anything. We were given grape juice when we were very young but were able to try small amounts of wines eventually.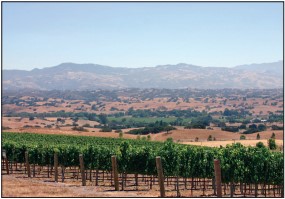 At your seder table this year, what four wines would you select?
These days, it is quite challenging to get all of us together for a seder table as my brothers now all live in different areas and my 93-year-old mom is in an assisted living facility. When we do get together, there tends to be quite a lot of wine for us to all share together. Sometimes, my own wines 'lead the charge', and we usually have 2 or 3 different wines based on different preferences amongst my brothers and their wives. We will start with the Tercero Wines 2020 The Outlier ($33), a dry Gewurztraminer that tends to be a hit, or the 2016 Grenache Blanc ($33), another favorite. We will then move on to one of my two rosés, either the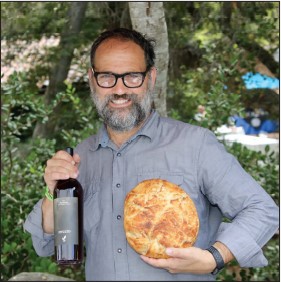 lighter 2020 Cinsault Rosé ($30) or the earthy and tropical 2020 Mourvèdre Rosé ($30). We will finish the meal with red wines, letting either 2017 Carignane ($38) or the Grenache-based 2014 Verbiage Rouge blend ($44) take center stage.
What do these four wines teach us?
To me, wine is an integral part of life for many adults around the world. At its core, it is a lubricant for conversation. It takes a prominent place on the
table, whether in a bottle, a decanter, or simply in a carafe. It does not need to be expensive or 'highly rated' or 'intimidating'. It should simply be there to be shared and enjoyed. And of course, think of the toast L'chaim, "to life". Simple, right?
Allison Levine is the owner of Please The Palate, a boutique agency specializing in marketing and event planning for the wine and spirits industry. With over 15 years of experience in communications, marketing and event planning, Allison is passionate about the world around her and the diverse people in it. Allison holds a Master's Degree in International Communications with a focus on cross-cultural training from the American University School of International Service. She also holds a WSET Level 3 Certificate from the Wine & Spirits Education Trust (WSET), an Italian Wine Specialist Diploma from the North American Sommelier Association, a Certified Meeting Professional Certificate (CMP), and is BarSmarts Wired certified.
As a freelance writer, Allison contributes to numerous publications, as well as her blog, while eating and drinking her way around the world. Allison is also the host of the wine podcast Wine Soundtrack USA, a co-host of Crush On This videos on YouTube, and reviews wine in one minute videos on Wine Weirdos. You can find it all of at www.pleasethepalate.com.