Mishegoss – Tu B'Shvat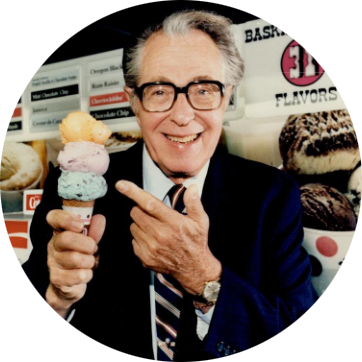 In 1945, Irv Robbins used a portion of his Bar Mitzvah money to open the Snow – bird Ice Cream parlor in Glendale. Mean – while, Burt Baskin owned a men's store in Chicago and had married Irv's sister a few years earlier. After serving in the Navy, Burt decided to settle his family in California. Irv encouraged his brother in law to make the switch from selling suits and ties to scoop – ing ice cream. Taking this advice to heart, Burt opened Burton's Ice Cream in Pasadena. In 1948, the two entrepreneurs decided to combine their shops, and during this collaboration, they came up with their 31st flavor – Chocolate Mint. This marked the beginning of what we now know and love as Baskin-Robbins!
Reuben Mattus, a Polish Jew, laid the foundation for Häa – gen-Dazs, an ice cream legacy that has delighted taste buds worldwide. At the age of 10, Reuben immigrat – ed to America and soon found himself working diligent – ly at his uncle's Italian lemon ice business in the bustling streets of Brooklyn. In 1936, he tied the knot with his childhood sweet – heart, Rose, and the two embarked on a shared mission to create the ultimate ice cream recipe. When they were ready Rueben knew the name was critical. In honor of the Danish who smuggled Jews out of danger during the war, Reuben created the name Häagen-Dazs. While the name is Nordic-sounding it does not have meaning and Reuben added an umlaut which is not a part of the Danish alphabet!

What could have been! Ben Cohen and Jerry Greenfield embarked on their entrepreneurial journey without a clear vision of their future business. When they stumbled upon the steep ma – chinery costs of making bagels, fate intervened, lead – ing them to discover the world of ice cream. They enrolled in a course at Penn State to learn the art of ice cream making. In 1978, they took a leap of faith and opened their first store, offering ice cream and crepes soups, and various other foods. Just one year lat – er, they made the decision to drop the food sales altogether and focus solely on what truly captivated their patrons – their ex – traordinary ice cream creations.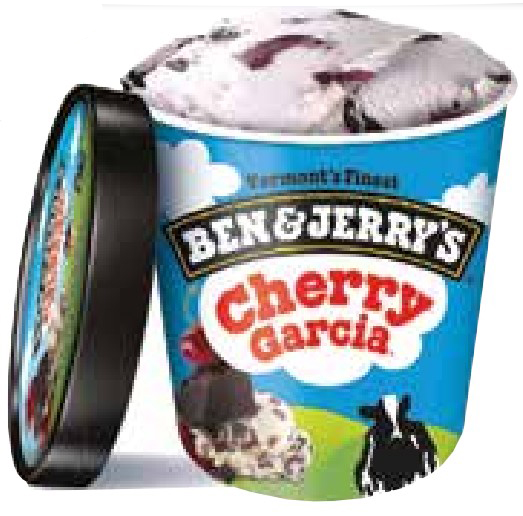 The Challenges of Kosher Ice Cream
One might assume that ice cream, with its basic ingredients of cream, sugar, and flavorings, wouldn't raise kosher con – cerns. However, as stated by the Orthodox Union (OU), "Contemporary ice cream is one of the most challenging dairy products out there." The challenges arise due to various factors in the modern ice cream production process. These factors in – clude the use of sweet cream versus whey cream, and the in – corporation of dry milk, sweeteners, emulsifiers, and stabilizers, which make every step and ingredient in the ice cream-making process a kosher-sensitive moment. To ensure that the final product meets the strict kosher stan – dards, ice cream manufacturers must carefully assess each in – gredient's source and the production processes involved. This meticulous attention to detail is necessary to earn kosher certifi – cation from organizations like the Orthodox Union.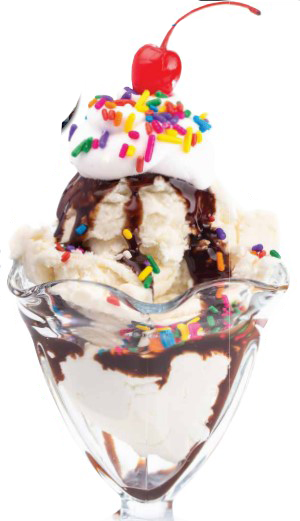 Manischewitz Has A Sense of Humor!
When you hear the name Manischewitz, it's like a gateway to a world of classic Jewish foods – wine, matzah, and that unmistakable gefilte fish in a jar. With tag lines like "Ice Cream with a Lick of Chutzpah" and "Reliving the Borscht Belt Summer," they proudly presented their unique creations: Black and White Cookie, Matzo Ball, and yes, even Ge – filte Fish. The reaction was swift and mixed, with many ex – pressing their opinions, especially about the gefilte fish ice cream. It's safe to say that Manischewitz's move was a marketing success, stirring up curiosity and conversation among their fans and critics alike.