Duff Goldman's Clementine Cake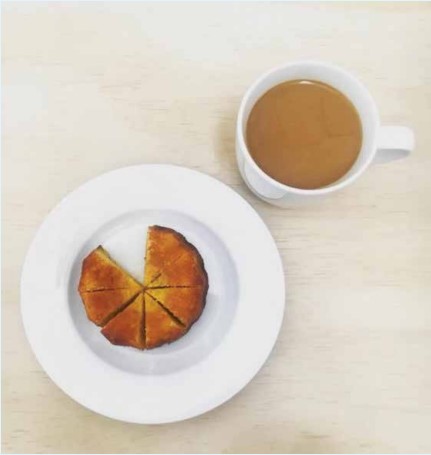 Ingredients 
4 Whole Celementines 
6 Eggs 
1 Cup plus 
2 Tablespoons of Sugar Pinch of Kosher Salt 
Few Drops of Vanilla Extract 
2 and 1/3 Cups of Almond Flour 
1 ½ Teaspoons of Baking Powder 
Directions: 
Fill a big pot with water and get it boiling. Add the clem – entines, reduce the heat to medium, and cook for two hours. It will smell amazing. Drain in a wire mesh strainer and allow to cool. If there's seeds, remove them. 
Preheat oven to 375 degrees. 
Pulse the clementines in the food processor until you get a paste. Spray an 8- or 9-inch cake cand and cover the bottom with parchment circle. Add the sugar, almond flour, eggs, salt, baking powder, and vanilla to the food processor and pulse until the batter is consistent. 
Pour the batter into the cake pan and bake for about an hour. The top will get dark. It's delicious when it's dark. But, if you don't like it dark, cover it with foil for the last 15-20 minutes. 
Allow the cake to cook and set overnight.