Israel in Conflict – Helping Those in Crisis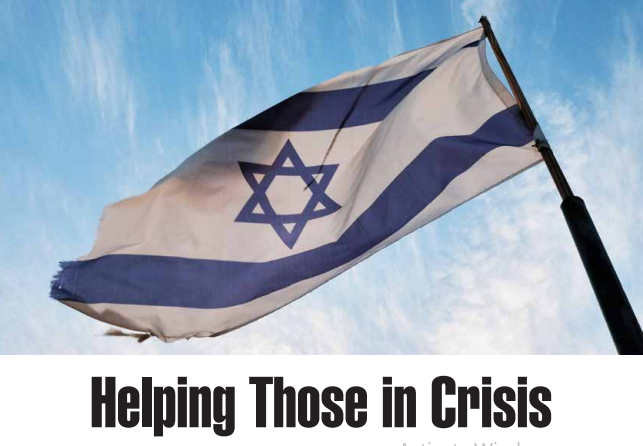 During times of conflict and disaster, supporting humanitarian aid is more important than ever. The people in Israel and Gaza need help and below are several organizations that are providing vital services to people who have been impacted and others to lessen suffering, advance peace, and provide hope for a better future. We advise that before you make any donation to an organization you research how they are presently serving their mission and providing support. CharityWatch and Charity Navigator are two free online resources that can help you evaluate a charity based on its history, efficiency, and accountability. The organizations are listed in alphabetical order.
ActionAid has provided financial assistance to 200 families in urgent need and 850 hot meals were distributed to shelters hosting internally displaced workers from Gaza. 700 dignity kits were distributed in different districts, each of which included essentials, including toothpaste, soap, and wet wipes. 
For more information visit actionaid.org 
American Friends of Rambam is looking for support for their -3 level of Sammy Ofer Fortified Underground Emergency Hospital. Rambam is the largest hospital and the only level 1 trauma center in the North. Rambam is also currently transferring surgical equipment to the South and has treated patients who have been airlifted to their facilities. 
For more information visit aforam.org 
Anera is responding to the large humanitarian need in Gaza, the West Bank, and East Jerusalem. According to their website, $30 can provide the Central Blood Bank Society in Gaza with 16 blood bags, $50 can feed 33 adults, $80 can provide a hygiene kit to two displaced families, $100 can provide a displaced family with a food parcel that will meet their nutritional needs for 5 days, and $200 can provide two displaced families with food parcels to meet their nutritional needs. 
For more information visit anera.org 
Doctors Without Borders care for people affected by conflict, disease outbreaks, natural and human-made disasters, and exclusion from health care in more than 70 countries. Founded in 1971, Doctors Without Borders has conducted over 16 million medical consultations and over 1.2 million patients have been admitted to Médecins Sans Frontières (MSF) hospitals worldwide. In conflict zones, MSF does not take sides—they provide medical care based on people most in need of help. 
For more information visit donate.doctorswithoutborders.org 
Friends of Israel Disabled Veterans (FIDV) helps aid Israel's wounded soldiers by providing crucial services such as trauma support, meals, lodging near hospitals, clothing, a 24-hour helpline, and more. FIDV is in emergency mode and accepting donations for its centers in Tel Aviv, Jerusalem, Haifa, and Beer Sheva, and its future center in Ashdod which will focus on advanced PTSD treatment. 
For more information visit: fidv.org 
Global Giving is sending urgent aid to civil society groups in Gaza. The Atfaluna Society for deaf children and the Sulafa Embroidery Centre — and their communities — have suffered damages from bombings. Funds raised by Global Giving will be equally distributed between these two organizations, providing emergency aid such as food, blankets, medical and hygienic supplies, or providing funds to reconstruct homes and buildings. 
For more information visit globalgiving.org 
IsraAID is the largest non-governmental humanitarian aid organization in Israel. Through donations to its emergency response fund, they're working to house evacuees from Israel's Gaza border region, operate safe spaces where children can play and process, distribute resilience kits to families, train local mental health specialists, and more. 
For more information visit israaid.org 
Israel On Campus Coalition (ICC) wants college students to see Israel as a source of pride and empowers them to stand up for Israel on campus. ICC unites pro-Israel organizations that operate on campuses across the United States by coordinating strategies, providing educational resources, sharing in-depth research, and increasing collaboration. 
For more information visit: israelcc.org 
Jewish National Fund is matching every gift to their resilience campaign through November 2. JNF has worked in close partnership for decades with all the communities on the Gaza border and is uniquely prepared to assist in meeting the emergency needs created by the current crisis and the real, long-term needs of tomorrow. 
For more information visit jnf.org 
Magen David Adom has a staff of about 33,000 EMTs, paramedics, and first-aid providers. In response to the current crisis, MDA has activated all 1,400 of its existing ambulances, as well as its Medicycles, helicopters, and all other vehicles in Israel. Donations will put more ambulances on the road and replenish supplies for EMTs and paramedics and for MDA's blood services division. 
For more information visit afmda.org 
NA'AMAT is the largest women's organization in Israel and its emer72 | JLiving | Hanukkah & Giving Issue 2023 Giving Helping Those In Crisis continued from page 71 gency fund is set up to provide support to those who need it the most. From repairs to damaged homes to basic hygiene supplies, to the expansion of a resource hotline, and much more, NA'AMAT is able to provide for children, teens, and families of all backgrounds during this crisis. As you're reading this, NA'AMAT is hosting 90 people from Sderot, Netivot, and Ashkelon in Ayanot youth village, and the number is growing every day. 
For more information visit naamatglar.org 
Meir Panim is an organization that helps alleviate the harmful effects of poverty in Israel. During the crisis, they are collecting essentials for the soldiers including food, toiletries, sleeping bags, sweaters, and more. Meir Panim's Center in Sderot offers a safe space, therapeutic activities, and community-building opportunities to the city's at-risk youth and seniors. The organization is also continuing to help prepare and deliver meals for families and Holocaust survivors who are in need and homebound. 
For more information visit meirpanim.org 
Save the Children works to give children protection from harm across the globe. In 2022 alone, Save the Children programs and partners helped 118 million children in 116 countries become healthier, safer, and better educated. According to their website, $50 can provide enough food to keep 3 children from going hungry for a month, $150 can wrap 30 warm, cozy blankets around children affected by conflict, and $300 can provide a month's worth of water to 20 children. 
For more information visit savethechildren.org 
Standing Together was founded by David Landau to show appreciation to the young men and women of the Israel Defense Forces who risk their lives every day. With a Hospitality Food Truck, Standing Together volunteers visit IDF soldiers to offer support, gratitude, treats, hot and cold drinks, and smiles. 
For more information visit: stogether.org 
Taglit-Birthright Israel is offering the Onward Volunteer Program, a unique opportunity to stand with people in need during this time. Trip participants will take part in food rescue operations to prevent shortages in the Israeli market or sort, pack, and distribute goods for civil and military personnel. Accommodations, ground transportation, and more are included, with numerous two-week tracks to choose from. For more information visit: birthrightisrael.com Tel Aviv Institute takes on antisemitism where it starts. The organization provides resources, data, and proven strategies for those who fight hate in the digital space with an inclusive tone focused on bringing new people into advocacy for Jews – rather than preaching to the temple choir. 
For more information visit: tlvi.org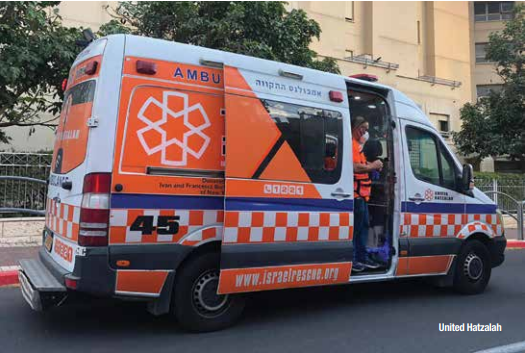 The Jewish Agency is working tirelessly to assist survivors and the families of those killed, injured, kidnapped or still missing during this horrific time through our Fund for Victims of Terror. The Fund provides immediate financial aid to Israelis impacted by terror aswell as long-term rehabilitative and trauma support. As of October 30, nearly 4,000 initial grants have been disbursed and there will be many more distributed before this war is over. 
For more information visit jewishagency.org 
The Jewish Federation of Greater Los Angeles created an emergency relief fund through which contributions will be directed to where they are needed most. 100% of all donations will go directly to support Israel—no administrative costs will be deducted. 
For more information visit jewishla.org 
United Hatzalah's network of more than 6,500 volunteer medics helps save thousands of lives each year across Israel by providing medical treatment in an average response time of 3 minutes or less. United Hatzalah is accepting donations of medical equipment, including EpiPens, helmets, trauma kits, and more, directly from its website. 
For more information visit israelrescue.org