La Boîte Za'atar Honey Roasted Chicken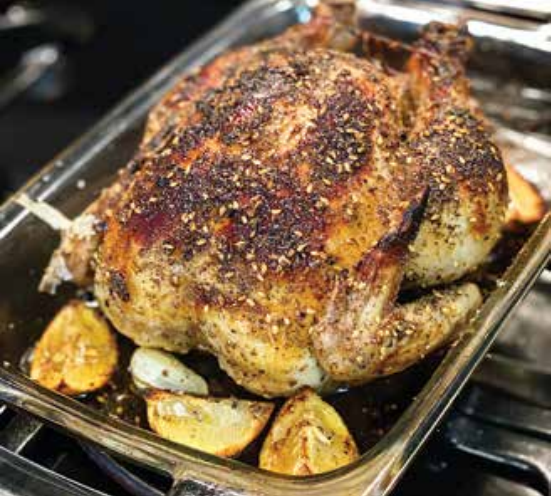 This roast chicken is easy as can be. Za'atar and honey gives a great texture and flavor to the skin, and the garlic and lemon perfume the meat.
INGREDIENTS 
1 whole chicken 
Olive oil 
Salt 
Pierre Poivre or ground black pepper 
1 tablespoon honey 
1 lemon cut in quarters 
1 tablespoon of za'atar spice
DIRECTIONS 
Cut onion, carrots and celery and sauté in a large soIPre heat the oven to 350°F. 
Coat the chicken with some olive oil and season with salt, pepper and za'atar. Place in an ovenproof dish and and drizzle the honey on top of the chicken. 
Place the lemon and garlic around the chicken. 
Roast for 30 minutes while basting with the juices every 10 minutes. 
Increase the temperature to 400°F and roast for another 15 to 20 minutes, until well browned. 
Remove from the oven and let rest for 20 minutes before serving. 
Serves 4