CJA's Sweet & Sour Cabbage Recipe
While some of the ingredients in this amazing soup are sweet, the finished product shouldn't be overly so. It should be savory, with an underlying hint of sweetness. Enjoy!
Ingredients:
1 Large, diced sweet onion
2 Teaspoons of garlic herb seasoning
½ Head green cabbage – sliced and then diced
1 28 oz can whole tomatoes
1 28 oz can crushed tomatoes
1 28 oz can tomato puree
3 Tablespoons of honey
Juice of ½ of a lemon
1 14 oz can of cranberry sauce (the solid jelly variety – crazy we know, but trust us, it adds so much!)
Salt and pepper to taste
2 32 oz containers of vegetable stock
2 Tablespoons of Olive Oil
1 cup raisins (optional)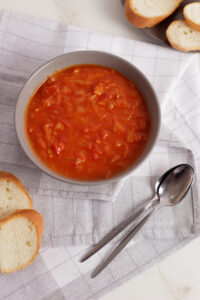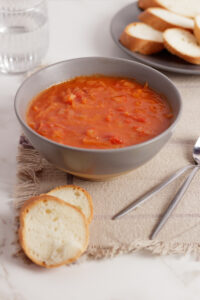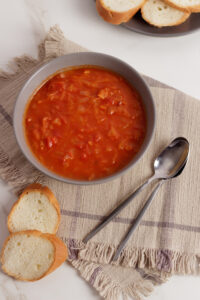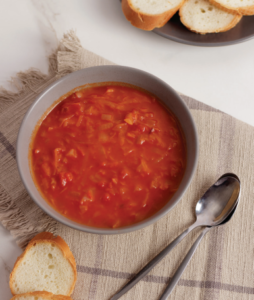 Directions:
In a soup pot, sauté onion in olive oil adding garlic seasoning – when translucent add in all of the tomatoes and then the cranberry sauce. Mix and cook, over a medium flame, for 10 minutes and then add in the cabbage, honey, salt and pepper, lemon juice, raisins (if using) and stock.
Stir, bring to a boil and lower to a simmer and cook for 45-60 minutes until cabbage is soft and all the flavors have melded. Taste and season before serving.