Prayers and Reflections In Our Time of Crisis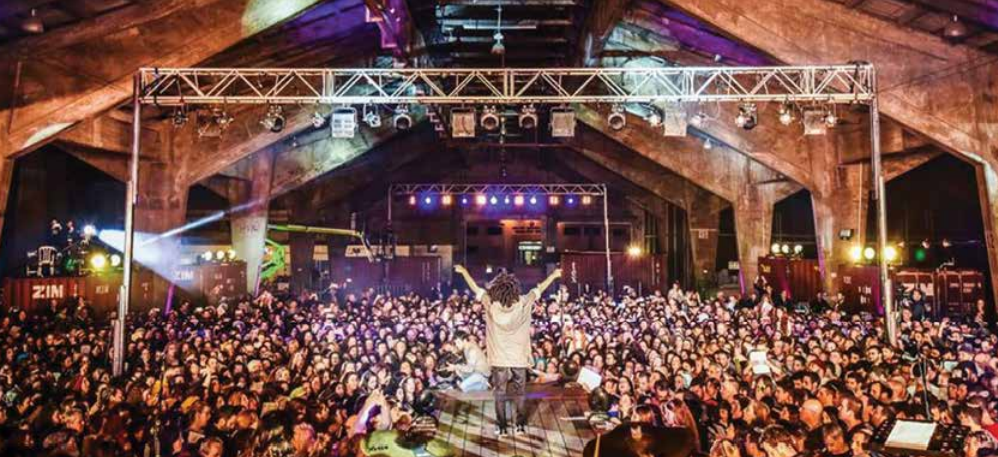 In 2008 American reggae singer Matisyahu released "One Day." In 2018 the organization KooLuLam, a social-music initiative, gathered 3,000 people in Haifa on Valentine's Day. They were all strangers who identified as Jewish, Muslim, Christian, and nonreligious. In one hour, they learned Matisyahu's song and sang it in three languages, English, Hebrew, and Arabic, belting out the lyrics: This cover of the song was chosen by UNESCO to be broadcast to over 2,000 radio stations to celebrate World Radio Day in 2019.
To watch the video use the QR code below or click here: KooLuLam
All my life, I've been waitin' for 
I've been prayin' for, for the people to say 
That we don't wanna fight no more 
There'll be no more wars, and our children will play 
One day (one day), one day (one day) 
One day (oh-oh-oh) 
One day (one day), one day (one day) 
One day (oh-oh-oh)


Our Father in Shamayim (Heaven), 
Rock-fortress and redeemer of Yisra'el — 
bless the State of Israel, 
the initial sprouting of our redemption. 
Shield her beneath the wings of your lovingkindness; 
spread over her your Sukkah of peace;[1] 
send your light and your truth 
to its leaders, officers, and counselors, 
and correct them with your good counsel. 
Strengthen the defenders of our Holy Land; 
grant them our elo'ah, salvation, 
and crown them with victory. 
Establish peace in the land, 
and everlasting joy for her inhabitants. 
Remember our brethren, the whole house of Yisra'el, 
in all the lands of their dispersion. 
Speedily bring them to Tsiyon, your city, 
to Yerushalayim, dwelling of your [spoken] name, 
as it is written in the Torah of your servant Mosheh: 
"Even if you are dispersed in the uttermost parts of the world, 
from there YHVH your elo'ah will gather and fetch you. 
YHVH your elo'ah will bring you into the land 
which your ancestors possessed,
and you shall possess her, 
and Hashem will make you more prosperous 
and more numerous than your ancestors." (Deuteronomy 30:4-5) 
Unite our hearts to love and revere your name, 
and to observe all the precepts of your Torah. 
Speedily send us your righteous Moshiach of the House of David, 
to redeem those waiting for your salvation. 
Shine forth in your glorious majesty 
over all the inhabitants of your world. 
Let everything that breathes proclaim: 
YHVH, elo'ah of Yisra'el is King; 
"their majesty reigns over all."[2][3] 
Amen. Selah.
This year in October the Y-Studs A Cappella, Six13, and The Maccabeats joined together to record Avinu – Prayer for Israel as a fundraiser. 
On their page, it is written, "When words fail, as they often have after the events of the past weeks, we turn to song and prayer. We come together to perform "Avinu SheBashamayim," the Prayer for the Welfare of the State of Israel. Sending comfort to the bereaved wishes for a speedy return of the hostages, and prayers for the safety of our brave brothers and sisters called up to protect Eretz Yisrael. Am Yisrael Chai! 
Click here to see the video: Avinu
Buy this track  at: https://maccabeats.bandcamp.com/track… Proceeds will be donated to the Jewish Federations Israel Emergency Fund.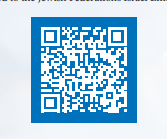 Book of Tehillim (Psalms) Chapter 122
I was glad when they said unto me, Let us go into the house of the LORD. 
Our feet shall stand within thy gates, O Jerusalem. 
Jerusalem is builded as a city that is compact together: 
Whither the tribes go up, the tribes of the LORD, unto the testimony of Israel, to give thanks unto the 
name of the LORD. 
For there are set thrones of judgment, the thrones of the house of David. 
Pray for the peace of Jerusalem: they shall prosper that love thee. 
Peace be within thy walls and prosperity within thy palaces. 
For my brethren and companions' sakes, I will now say, Peace be within thee. 
Because of the house of the LORD our God, I will seek thy good.

On November 10th, 2004, the Knesset adopted "Hatikvah," which means "The Hope" in Hebrew as its national anthem. It was written by Naphtali Herz Imber, a Jewish poet, in the late 19th century, and its lyrics express the yearning for the return of the Jewish people to their ancient homeland. The melody evolved from a Sephardi prayer from over 600 years ago to a Romanian gypsy folk song, "Cart and Oxen." Together the "Hatikvah" is an essential part of Israeli national identity.
כֹּל עֹוד בַּלֵּבָב פְּנִימָה
נֶפֶׁש יְהּודִי הֹומִי,ָּ
ּולְפַאֲתֵי מִזְרָח, קָדִימָה,
עַיִן לְצִּיֹון צֹופִיָּה,
,עֹוד לֹא אָבְדָה תִּקְוָתֵנּו,
הַתִּקְוָה בַּת שְׁ נֹות אַלְפַּיִם,
לִהְיֹות עַם חָפְשִׁ י בְּאַרְצֵנּו,
אֶרֶץ צִּיֹון וִירּושָׁ לַיִם
English Transliteration of Hatikva
Kol od balevav penimah,
Nefesh yehudi homiyah,
Ulefa-atei mizrach, kadimah,
Ayin letziyon tsofiyah.
Od lo avdah tikvateinu
Hatikva bat shnot alpayim,
Lihyot am chofshi be-artzeinu,
Eretz tzion, virushalayim.
English Translation of Hatikva
As long as in the heart within,
The Jewish soul yearns,
And toward the eastern edges, onward,
An eye gazes toward Zion.
Our hope is not yet lost,
The hope that is two thousand years old,
To be a free nation in our land,
The Land of Zion, Jerusalem.
Here is a small collection of inspirational versions of Hatikvah.
Click on each title to listen to the version.
Barbra Streisand Sings Hatikvah and Talks to Golda Meir
Leonard Bernstein and the Israel Philharmonic Orchestra
Haktivah in Yiddish performed by the Yiddish Philharmonic Chorus

Eurovision Star Noa Kirel

Radio Transmission from April 20th, 1945, from Jewish Survivors of Bergen-Belsen Concentration Camp

The Hashkiveinu prayer is the fourth prayer surrounding the Shema. It is recited at the synagogue and then at home as a bedtime prayer. As the night was a dangerous time there are multiple theories about the prayer's origin. Was it the fear of the sages that sleep was 1/60th death (Berakhot57)? Was it the fear that the Israelites faced as they waited for the Angel of Death on the night before they fled Egypt? Was it the first night in the wilderness after being freed, under the stars with no shelter? Or was it just the fear of the night when robbers, wild beasts, or demons roamed? Hashkiveinu helps us put our fears aside and asks God to protect us. 
With our fears today in these times of uncertainty and turmoil, we too can say a prayer asking God to lie us down in peace and raise us up to a life renewed. 
There is no doubt that if you are hearing the prayer in your head you are replaying the composition of Craig Taubman. We asked Craig about the prayer, and he told us, "When my children were infants, every evening I would take out my guitar and sing them to sleep. We always ended with Hashkiveinu. Please God protect my children and cover them with a shelter of peace. Give them the greatest gift of all – to rise in the morning in good health and greet the new with abundant blessing."
Hebrew Lyrics to Hashkiveinu
הַשְׁ כִּיבֵנּו יְיָ אֱלֹהֵינּו לְשָׁ לֹום וְהַעֲמִידֵנּו מַלְכֵּנּו לְחַיִּים. ּופְרֹוׂש עָלֵינּו סֻכַּת שְׁ לֹומֶךָ וְתַקְּנֵנּו בְּעֵצָה טֹובָה מִלְּפָנֶיךָ וְהֹושִׁ יעֵנּו לְמַעַן שְׁ מֶךָ וְהָגֵן בַּעֲדֵנּו. וְהָסֵר מֵעָלֵינּו אֹויֵב דֶּבֶר וְחֶרֶב וְרָעָב וְיָגֹון וְהָסֵר שָׂטָן מִלְּפָנֵינּו ּומֵאַחֲרֵינּו ּובְצֵל כְּנָפֶיךָ תַּסְתִּירֵנּו כִּי אֵל ׁשֹומְרֵנּו ּולְשָׁ לֹום מֵעַתָּה וְעַד עֹולָם. בָּרּוךְ אַתָּה יְיָ הַּפֹורֵׂש סֻכַּת שָׁ לֹום עָלֵינּו וְעַל כָּל עַּמֹו יִשְׂרָאֵל וְעַל יְרּושָׁ לָיִם
English Transliteration of Hashkiveinu
Hashkiveinu, Adonai Eloheinu, l'shalom, v'haamideinu shomreinu
l'chayim, ufros aleinu sukat sh'lomecha, v'takneinu b'eitzah tovah
milfanecha, v'hoshi-einu l'maan sh'mecha.
V'hagein baadeinu, v'haseir mei-aleinu oyeiv, dever, v'chere, v'raav,
v'yagon, v'harcheik mimenu avon vafesha. Uv'tzeil k'nafecha tastireinu, ki El shomreinu umatzileinu atah, ki El chanun v'rachum atah.
Ushmor tzeiteinu uvo-einu l'chayim ul'shalom, mei-atah v'ad olam.
Baruch atah, Adonai, haporeis sukat shalom aleinu v'al kol amo
Yisrael v'al Yerushalayim.
English Translation of Hashkiveinu
Grant that we may lie down in peace, Eternal God, and awaken us to life. 
Shelter us with Your tent of peace and guide us with Your good counsel. Shield us from hatred, plague, and destruction. Keep us from warm famine and anguish. Help us to deny our inclination to evil. 
God of peace, may we always feel protected because You are our Guardian and Helper. Give us refuge in the shadow of Your wings. Guard our going forth and our coming in and bless us with life and peace. 
Blessed are You, Eternal God, whose shelter of peace is spread over us, over all Your people Israel, and over Jerusalem.* 
Click here to enjoy Hashkiveinu by Craig Taubman: Hashkiveinu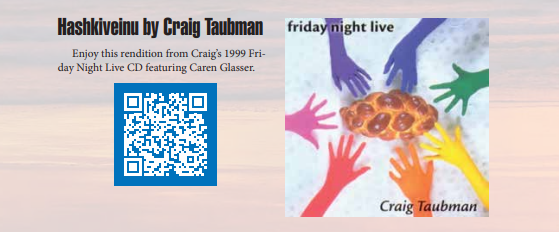 In My Heart
David Broza and Said Murad, well-known Israeli and Palestinian musicians wrote this peace song produced by Search for Common Ground/Common Ground Productions
Click Here to Listen to: In My Heart

The Tree of Life by Nefesh Mountain
Written after the Pittsburgh shooting, bluegrass band Nefesh Mountain created a song about hope and love in the face of hate. Enjoy this performance live from Nashville.
Click Here to Listen to: The Tree of Life
A Prayer for Peace – A New Peace Anthem
Lyrics by Hmautal Ben Zeev-Efron inspired by the book of Isaiah for prayers for better days in which Nation Shall Not Lift Up Sword Against Nation, Neither Shall They Learn War Anymore. The words were put to music by Israeli war veteran Doron B. Levinson in memory of his fellow comrades lost in battle. Choirs and performers from all over the world were invited to sing and spread the sound of hope and peace in the world.
Click Here to Listen to: A Prayer for Peace

Shir La Shalom – Joan Baez
Live from Cesarea, Israel in 1979, Joan sings the iconic song of Peace a capella written during the Six-day War. "You better sing a song for peace with a big shout. Sing a song for peace, don't whisper a prayer.
Click here to Listen to: Shir La Shalom

Oseh Shalom sung by Debbie Friedman
May He who makes peace in the heavens, may He make peace upon us and upon all of Israel. Let us say amen.
Click here to Listen to: Oseh Shalom
Peace Will Come – by Tom Paxton, performed by Dan Nichols and Eighteen
A product of the URJ camping movement Dan Nichols inspires with the lyrics that we need peace and let it begin with me.

Click here to Listen to: Peace Will Come
Laila Tov – Craig Taubman
A beautiful and simple lullaby, hoping for peace and for your dreams to come true. 
Click here to Listen to: Laila Tov