Pollo Fritto per Chanukah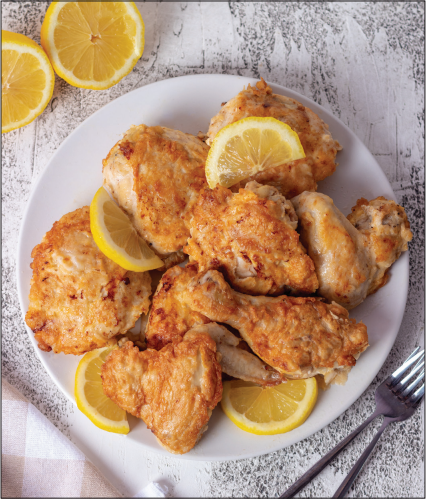 What? How has fried chicken not been a staple at Hanukkah at my house? 
Everybody loves fried chicken and every couple of years a new trend emerges – Nashville style, Korean style, kitchen, southern… But, we believe that fried chicken for Hanukkah based on traditional Jewish Italian recipes should be the latest craze. For over two centuries, Italian Jews have been tcookinga special version of fried chicken for Hanukkah. The chicken is marinated in lemon juice, oil, garlic, and nutmeg and then dredged in egg and flour to be fried in olive oil. The end result is a moist flavorful crispy bite.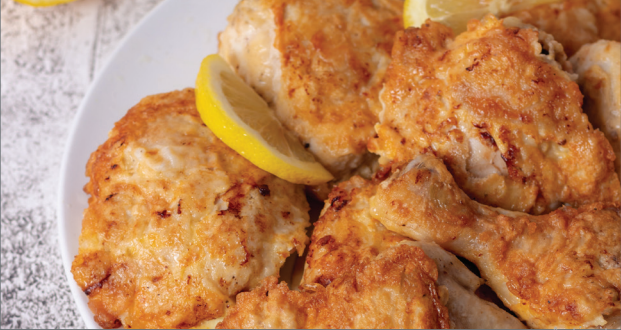 INGREDIENTS
¼ cup olive oil

¼ cup lemon juice

¼ teaspoon nutmeg

2 teaspoons minced garlic

2 pounds chicken (cut up

chicken or tenders) 

1 cup flour

3 eggs, beaten

1-3 cups of cup vegetable or olive oil

Lemon wedges

Chopped parsley
INSTRUCTIONS
Mix the ¼ cup of olive oil, lemon juice, nutmeg, and garlic in a large bowl or a large ziploc bag. Add the chicken and marinate for at least an hour or overnight in the refrigerator. Heat the vegetable oil in a large, heavy duty pan over medium-high until hot. 
Dip each piece of chicken first in the flour, then in the egg. 
Add the chicken being careful to not overcrowd the pan, and fry on both sides and until golden brown and cooked through. Depending on cut chicken or tender time may vary. 
Transfer chicken to a paper towel-lined plate. Serve with lemon wedges and garnish with chopped parsley.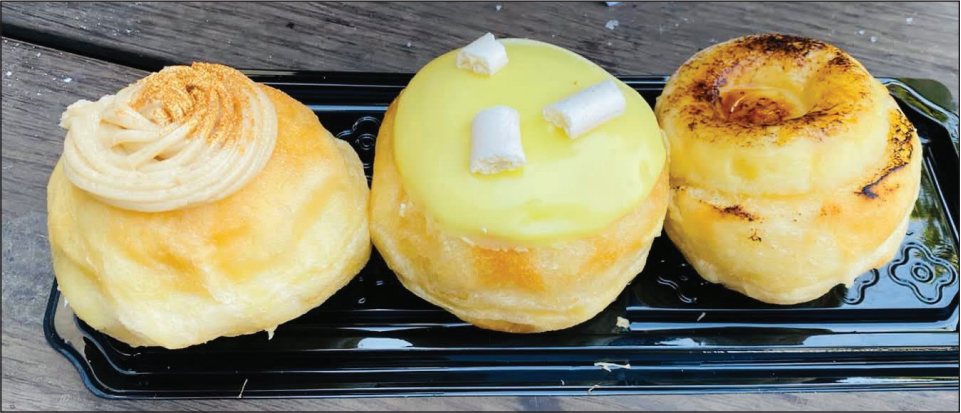 The first recipe for jelly donuts is found in 1485 when a recipe for Gefüllte Krapfen (filled doughnuts) appeared in "Kuckenmeisterei (Mastery in the the Kitchen)," possibly the first cookbook printed. But it wasn't until the Histadrut,
Israel's national labor federation got involved did the modern sufganiyot become the holiday's culinary king. In the late 1920s, the labor movement declared the sufganiyot the official food of Hanukkah! Anyone with a grater, a potato, and a pan could make a latke at home but making a jelly donut was a much more difficult labor-intensive process. So, by increasing the demand for sufganiyot the labor federation would produce more jobs. It worked! A 2018 Chabad study highlighted that 20 million sufganiyot were consumed in Israel. So, in the spirit of Israel's labor movement – if you want sufganiyot – go to a great bakery or donut shop!