La Boîte Halvaroons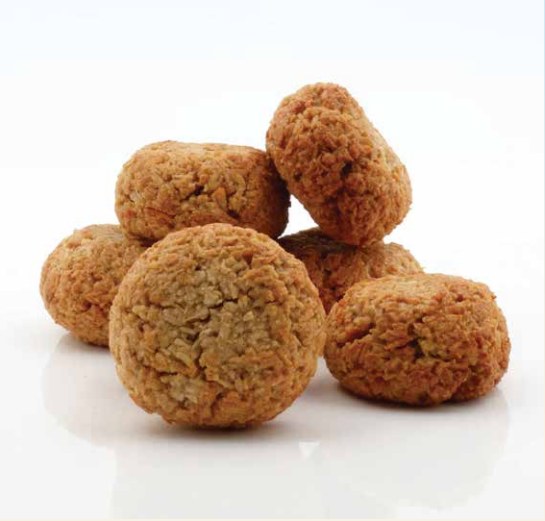 I love halva and tahini, and put them together with coconut to make these delicious macaroons. We call them halvaroons, and they are delicious and easy to make. Perfect for Passover!
INGREDIENTS 
1 ¾ cups of shredded unsweetened coconut 
3 tablespoons of tahina 
¼ packed cup of halva – crumbled 
2 ½ tablespoons of sugar 
1 tablespoon of Yemen N10 or ½ tablespoon of ginger, 
½ tablespoon of cinnamon 
1 teaspoon of amchoor (or ground green cardamom) 
2 egg whites, beaten to soft peaks 
¼ teaspoon of salt
DIRECTIONS 
Preheat the oven to 350°F. 
In a bowl combine all the ingredients except the beaten egg whites. Gently fold in the whites. Scoop small balls of the batter (about golf ball size) and place evenly on a baking tray lined with parchment paper. 
Bake for 12 minutes then let cool. 
If using a professional convection oven like we have here at the shop, reduce the heat to 325°F and the baking time to 11 minutes. Makes 15