Netflix's Transatlantic
A Netflix mini-series about the "American Schindler" Varian Fry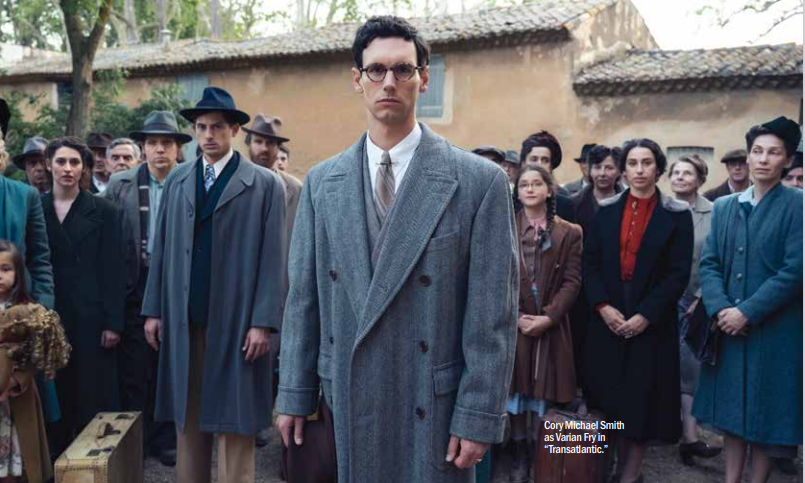 "Transatlantic," a seven-part mini-series to premiere on Netflix on April 7, is inspired by the story of Varian Fry, often referred to as the "American Schindler." A Protestant journalist and editor, Fry had been appalled upon witnessing Nazi savagery toward Jews in riots in Berlin in 1935, when he wrote about the bloodbath for The New York Times. 
The mortified Fry went on to co-found the Emergency Rescue Committee (ERC), which initially sought to smuggle 200 elite Jewish artists and non-Jewish dissidents out of Hitler's Europe. Among them were Hannah Arendt, Max Ophüls, Marc Chagall and Max Ernst. 
But when Fry and his associates arrived in Nazi-occupied Marseille in 1940, he noted thousands of other wretched refugees desperate to escape the cattle cars to concentration camps. 
Despite the hostile Vichy regime and confrontations with American officials who discouraged the Committee's mission (the United States had not yet entered the war), Fry and his colleagues braved danger to eventually ferret more than 2,000 refugees to destinations such as Portugal, Martinique, and the United States. They forged passports, bribed officials, and led Jews and others on clandestine escape routes over the Pyrenees. 
Along the way, Fry – who was booted out of France 13 months after his arrival – was tormented by a moral conundrum: Why should the ERC focus only on prominent artists? Why did they require lesser artists to sketch drawings to prove they were worth saving?
"They were essentially drawing for their lives," said Julie Orringer, who is Jewish and whose 2019 novel, "The Flight Portfolio," provided a basis for "Transatlantic." Orringer had discovered Fry's 1945 memoir while researching her debut novel, "The Invisible Bridge," a fictionalized version of her father's experiences in forced labor battalions of the Hungarian army during World War II. 
After meticulous research, Orringer – who hails from a family of Holocaust survivors – wrote a fictionalized version of Fry's story by presenting it as a novel, complete with composited characters as well as invented love affairs. "I've always been drawn to historical fiction as a way to address human experience," she said. "It allows us access to a person's inner thoughts and motives."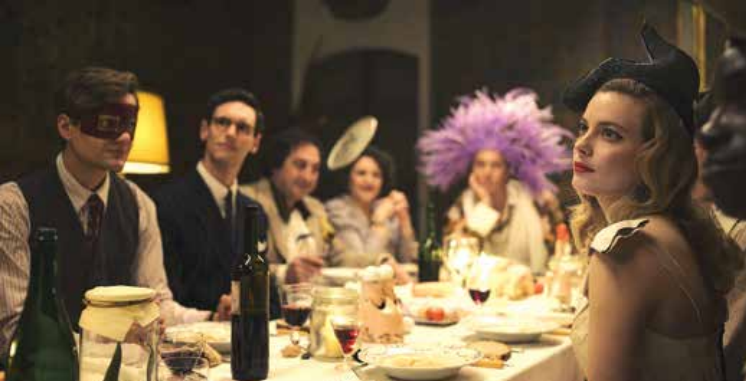 "Transatlantic" co-creator Anna Winger (also the creator of the hit Yiddish-language Netflix series, "Unorthodox"), said she further fictionalized the novel to draw viewers into the story. In the process of adaptation, "I tend to go rogue," she said in a Zoom interview from a writers' retreat in Morocco. "One of the reasons to make a project like this is to remind people that this happened so that they will google it and read the myriad of books and memoirs and novels about this experience." 
In her otherwise laudatory review of Orringer's book in The New York Times, Cynthia Ozick took issue with the fictionalized approach. "Ought a novel to pose as a biography?" she wrote. "Orringer's Varian is a movie-tone make-believe. Do not mistake him for Varian Fry." 
Ozick also took to task Orringer's depiction of Fry as a gay man. In response, the author said that two men had described Fry as a lover in their memoirs, and that Fry's own son wrote a letter to the editor of the New York Times, in response to Ozick's proclamations, stating that his father indeed had been a closeted homosexual. 
In a Zoom interview from her home in Brooklyn, Orringer said she was surprised to learn that Fry had opposed unjust authority since his childhood. He dropped out of boarding school because he was outraged by its hazing rituals, and when he was in conflict with the administration at Harvard University, he went so far as to put a "for sale" sign on the dean's lawn. "I loved learning about his continual resistance when he felt authority was oppressive," Orringer said.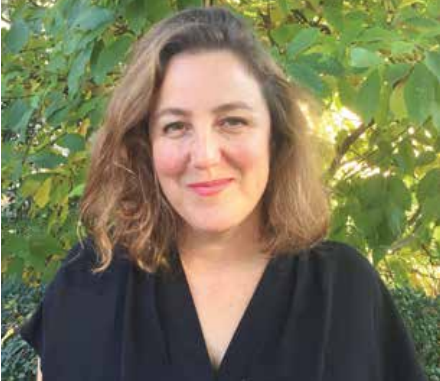 Winger, who is also Jewish and grew up amongst refugees of the Holocaust and several of Fry's associates in Cambridge, Mass., where her parents were anthropology professors at Harvard – has lived in Berlin for 20 years with her German husband and children. She said she has made peace with the fact that atrocities toward Jews had happened on every street corner in the city during the Shoah. But she didn't want to make a typical Holocaust mini-series. She said she was drawn to Fry's rescue effort, in part, because of the influx of one million Syrian refugees to Germany in 2015, when Winger and her oldest daughter volunteered to help them in refugee camps. 
Fry's story is relevant today given the refugee crisis in countries including Ukraine; "There's been a lot of fiction made about World War II and the concentration camps, but this is a positive story," she said.
Fry, for his part, returned in disgrace to the United States in 1941; even as Yad Vashem named him one of the "righteous among the nations" for his rescue work. "It was truly painful for him that he had such a difficult time convincing Americans that things were as bad as they were in Marseille," Orringer said. "He took pains to try to paint a portrait of how dire the situation was for Jews, and how far the Nazis were willing to go toward their ideal of racial cleansing. But he was not believed."