Securing the Jewish Future – Jewish Future Pledge
Securing the Jewish Future, One Pledge at a Time
Ask veteran business leader and philanthropist Mike Leven about his outlook for the Jewish future and he'll give you a direct but qualified answer: it's in danger—but it doesn't need to be.
Over the last two years, the global Jewish community has been forced to contend with a number of challenging realities. Antisemitic incidents have reached record highs in the United States and around the world, anti-Israel and anti-Semitic sentiment continues to grow on college campuses, and many Jewish organizations are struggling to reach the next generation and raise the funds they need.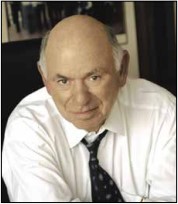 Concerned about these trends, Leven established the Jewish Future Pledge (JFP), a non-profit organization that works to secure funds to perpetuate the Jewish future and ignite conversations around giving back to Jewish causes.
Launched in May 2020 during Jewish Heritage Month, JFP encourages Jewish donors to earmark at least 50% of the charitable giving from the funds that are left upon their passing to causes that support the Jewish community or state of Israel.
JFP is not a fundraiser for one Jewish organization, Leven said, but rather a moral commitment that pledgers can make to the future of the Jewish people and to the Jewish organizations they cherish. It is estimated that in the next 25 years, Jewish donors will transfer $1.26 trillion to charitable causes. JFP, Leven noted, strives ensure that at least half of this sum— some $630 billion—is allocated to Jewish organizations.
"We have an historic opportunity to write the next chapter of the Jewish story," said Leven. "By acting now, we can ensure that more than $600 billion is set aside for Jewish causes as wealth is transferred from this generation to the next."
The pledge, which was inspired by Bill Gates' and Warren Buffett's "Giving Pledge," has already signed up notable philanthropists such as Charles Bronfman, Julie Platt, Bernie Marcus and Tom Stern, along with thousands of others. Last month, JFP recorded its 2,000th pledger: prominent philanthropist Harold Grinspoon, the Founder of PJ Library, JCamp 180, and Life & Legacy. JFP counts among its ranks pledgers from across the globe, including the U.S., Israel, Mexico, Canada, Mexico, Brazil, Panama, Ireland and the UK.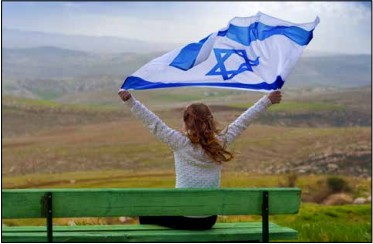 Leven emphasized that the Jewish Future Pledge is not just for major philanthropists. Anyone, at any age, can contribute any dollar amount to show their dedication to Jewish causes, he said.
"Whether you leave $10 or $10 million to charity in your will, signing the pledge gives each and every Jew an opportunity to write their chapter in our people's remarkable story."
None of the funds committed through the initiative go to JFP; rather, JFP helps pledgers and their descendants commit to earmarking funds to the Jewish causes they want to support.
The JFP initially launched in Atlanta through a partnership with the Jewish Federation of Greater Atlanta, where Leven served as vice president. It has since partnered with a number of organizations around the U.S., including the Jewish Federations of North America (JFNA), Alpha Epsilon Pi, Orthodox Union, and Morgan Stanley.
"We must act now with passion and creativity to ensure that future generations have the resources to build and maintain vibrant and dynamic Jewish institutions," said Mark Silberman, who serves as Chairman of the Jewish Future Pledge and on the JFNA National Board. "Together, the Jewish Future Pledge and The Jewish Federations of North America are uniquely positioned to make an impact in communities large and small all across the country."
JFP has also partnered with Jewish National Fund-USA, which proudly supports the organization.
"Now more than ever, we need to come together and support each other, and few things unite our community like philanthropy," said JNF-USA CEO Russell F. Robinson. "The Jewish Future Pledge is every Jewish person's way of saying that Israel and the Jewish people will continue to live on from generation to generation."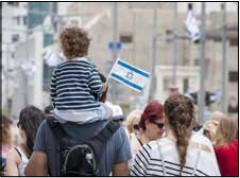 The JFP isn't just for philanthropists and individuals thinking about the allocation of funds in their wills. It is also for young people just beginning their Jewish journeys. To reach this demographic—within which Jewish affiliation has begun to wane—JFP envisioned a pledge that would ask them to commit a different, immaterial resource to the Jewish people: time and energy. After partnering with a range of youth groups—including JNF Yehudi, Cohen Camps, Jewish fraternity AEPi BBYO and Southern NCSY—JFP debuted the Jewish Youth Pledge (JYP). The JYP asks Jewish teens to commit to a shared Jewish communal responsibility by strengthening the Jewish people and the State of Israel. Teen leaders in NCSY will act as JYP Ambassadors and inspire their peers to sign the pledge as well, Leven said.

Leven said that the Youth Pledge encourages young Jews to share "conversations, stories, and values with others about why the Jewish future matters."
Evan Levitt, Southern NCSY Development Director for Palm Beach County, echoed Leven's sentiment about the JYP's power to shape the Jewish future.
"One of the goals of Southern NCSY and its Jewish Student Unions is to strengthen the Jewish identity of teens and inspire them to be future Jewish leaders," Levitt said. "The Jewish Youth Pledge is a great vehicle for this. It asks teens to make their commitment in writing. This act of taking the pledge is a great step towards that goal."
Though pledgers have the option to remain anonymous, according to the JFP, Jewish teachings show the importance of publicizing one's good deeds so that hopefully others will follow by example.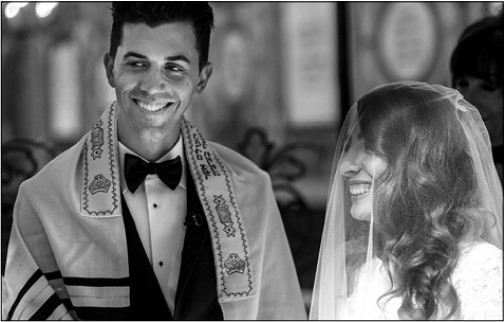 A number of pledgers have already gone public to demonstrate why they believe it's critical to support the future of the Jewish people. Julie Platt, the board secretary of The Jewish Federations of North America and immediate past chair of the board of directors of the Jewish Federation of Greater Los Angeles – as well as wife of film producer Marc Platt and mother of actor Ben Platt – is one such pledger. She made the pledge because she said that she believes that if the Jewish people don't step forward, no one will.
"There is no substitute for [Jews]," she said. "There are substitutes for [us] in the broader community. There are other people who care about universities and the arts, which I support as well. But there isn't anybody who cares about the Jewish community like the people in the Jewish community. We must step forward. We must be counted if we care about securing [our] community for generations to come."
Platt emphasized that the JFP is a powerful way to secure resources that the Jewish community will need in the future. "We are proud to make this public commitment to the Jewish future, and send a message to our family, friends, and community about the responsibility we all share," she said. "[We want] to ensure that the Jewish people continue to thrive for our children, grandchildren, and beyond."
Lisa Grier, who is director of development for Orange County/South Bay for the American Technion Society and previously served as the director of Orange County & Makor at Jewish National Fund, said she pledged in order to make her mark. "As a Jewish professional, seeing Israel and our community flourish is extremely important to me," she said. "I want to leave a legacy."
Daniel Zakowski, CEO at Ready, Set, Food! in Los Angeles, said that he and his wife signed the JFP for a number of reasons.
"The first is that Jewish charities are doing such important work to help both Jews and the world. And to do this, they need our support. The second is that it's vital to teach our children the importance of supporting Jewish charities in the Jewish community," he said. "The pledge is a great tool to help [them] out, [and] explain these values to our children."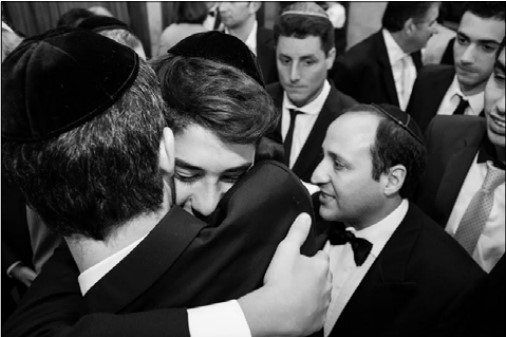 Zakowski's mother, Jan Zakowski, said that when she told her husband about the JFP, they both agreed to it because they feel strongly about doing everything they in their power to ensure a strong and vibrant Jewish future.
"I feel truly blessed to be Jewish and be part of am Yisrael, the Jewish people," she said. "Being Jewish and being an active part of the Jewish community enrich my life."
Jan stressed that young people are facing challenges when it comes to their Judaism in educational institutions, whether they're in elementary school or on a college campus. She wanted to guarantee that there is money set aside so that organizations can boost support for Israel among the youth and educate them with Jewish values.
"[We need to] pique the interest of young Jews who were or who are falling away," she said. "[We have to] give resources to bright young people who see a need, and say this is a critical need in our community."
With the JFP, Leven hopes that the Jewish community will step up and spread the word about the importance of giving back at this time.
"[I founded the JFP because] I wanted to start a conversation with my family about the importance of securing the Jewish future," he said. "I see an enormous opportunity to help spark thousands – even millions – of similar conversations around Jewish tables, before my generation passes, about why the Jewish future matters."
Mike Leven: A Visionary Executive with an Eye on the Jewish Future
Mike Leven has had a remarkable career in business. For nearly a half century, he's played a central role in shaping the American hotel industry, captaining successful Las Vegas casinos, and turning the Days Inn into a global brand. Yet, when Leven considers his legacy, he says his greatest accomplishment as a leader is his philanthropic work to secure a robust and vibrant Jewish future.
"I want to make a contribution beyond myself," said Leven. "And I guess at the end of the day, the greatest reward is to think you've made a difference. Anybody can make a difference, no matter what they do."
Leven grew up in a Modern Orthodox household in Boston. His grandfather was the vice president of the local Modern Orthodox synagogue, and his parents belonged to a Conservative synagogue. He went to Hebrew school and attended the Jewish summer camp Tevya throughout his youth where he also served as a counselor and athletic director.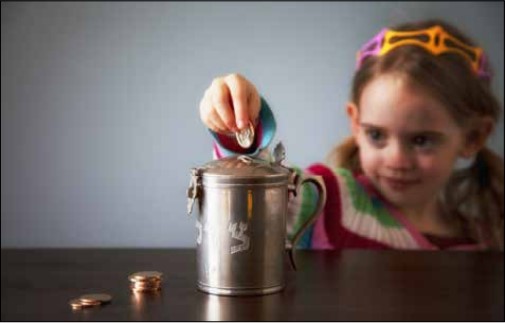 After graduating from college, Leven embarked on a successful career in management, serving as president and chief operating officer of the Las Vegas Sands Corporation; the chairman and chief executive officer of US Franchise Systems; the president and chief operating officer of Holiday Inn Worldwide; and the president of Days Inn of America. He was also chairman and chief executive officer of the Georgia Aquarium until 2019. He chronicled his experiences running these organizations in his 2020 book, Can't Do It Yourself: How Commitment To Others Leads To Personal Prosperity.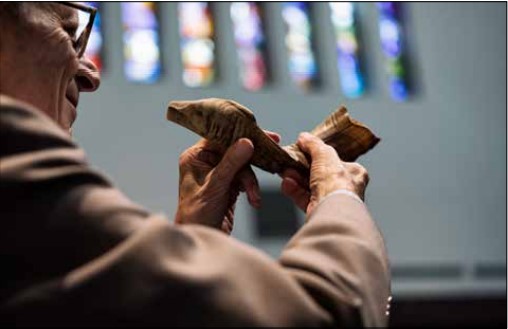 Over the course of his career, Leven said he didn't always feel connected to his Jewish roots. It wasn't until he relocated from the Northeast to Atlanta that he started to reengage with Judaism and become active in the local Jewish community. After deciding to get involved, Leven took on the role of vice president of the Jewish Federation of Greater Atlanta.
That was just the beginning of his renewed Jewish journey. Since then, Leven has served as an advisor and board member at myriad Jewish organizations, including Birthright Israel Foundation; The Marcus Foundation; and the AEPi Fraternity Foundation. He was also chair of Israel Bonds in Atlanta and gives to the Atlanta Scholars Kollel and Chabad.
"I got more and more involved, I began to really understand the contribution that Jewish people have made not only to the Jewish people but to others," he said.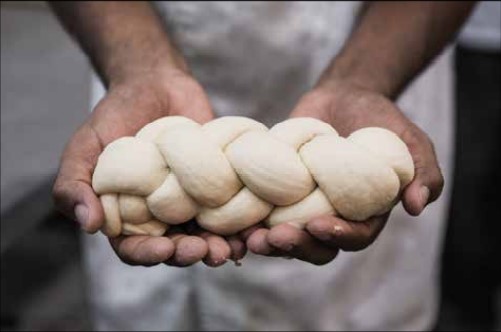 Through this work, Leven also identified a series of problems that he feared could disrupt Jewish life for future generations. For one, Leven said, Jewish organizations are increasingly strapped for cash. Jewish giving has declined, and the synagogues, nonprofits and summer camps that have enriched Jewish life for decades are struggling to make ends meet. Second, Leven noted, is the record-rate at which young Jews report feeling disconnected from Judaism. Leven grew concerned that these two realities could have a compounding effect and diminish future Jewish life.
"There's no greater pleasure than being able to give something to help somebody else," he said. "It could be monetary, it could be your time, or it could be your interest. It could be love, or shaking someone's hand, or making somebody feel comfortable."
In 2020, he founded the Jewish Future Pledge to encourage Jews to initiate conversations about ensuring that at least half of the charitable funds in their estates are earmarked for Jewish causes or the state of Israel. Over the last 18 months, more than 2,000 people from around the world have taken the Jewish Future Pledge and committed their resources to sustaining Jewish life for future generations.
Leven wants to ensure that the next generation of Jews is committed to the Jewish future, which is why the JFP partners with youth organizations. He said he encourages his grandchildren at every opportunity—including Rosh Hashanah dinners, break fasts, Passover seders, and Hanukkah lightings—to find ways to give back to the Jewish community.
"They know what the family stands for and why it's important," he said. "Any time you have a chance to sit down and talk with the Jewish people about what's going on in Israel and what's happening now with antisemitism being more overt in society than it has been for years, it's a little bit easier than it was a couple of years ago."
No matter what their age, Leven believes that all Jews must look ahead and take action to protect and serve the Jewish people.
"You have to look at things in the context of what might happen in the future," said Leven. "You have to work on a future now. You can't wait for the future to happen. You can't be waiting or reactive. You have to be proactive."
And, in looking forward himself, he strives to secure the future of his people with the JFP.
"It's going to be my lasting gift to the Jewish people," he said.