Selecting Your Haggadah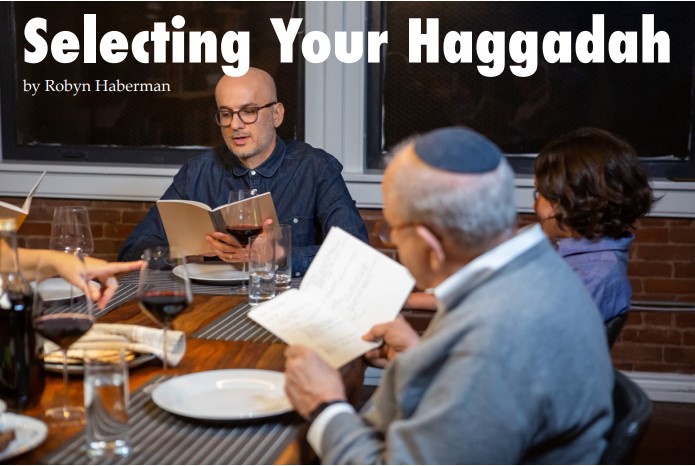 Are you trying to find your family's unique Haggadah style this year? Each spring, during the annual Passover seder, the Haggadah tells the story of the Jewish people's exodus from Egypt. The traditional texts, along with the accompanying stories, rituals, and blessings, have been in circulation for nearly 2,000 years – and it is estimated that nearly twice as many different versions of it have been published over the millennia.
With so many to choose from, how do you choose the book that's right for you? Well, it depends on the kind of Passover experience you're looking for.
It may have been handed down through generations. It might be that you found a box of them in your grandmother's attic. The pages may be yellowed, wine-stained, and there might even be a mid-20th century matzah crumb or two. Yes, it is the one and only Maxwell House Haggadah.
Regardless of how you feel about the coffee itself, the brand's marketing tactic was pure genius, winning the hearts and loyalty of the Jewish community from the time it was first published in 1932. Since then, 60 million copies in print have graced the dining room tables of apartments and houses across America.
If a classic experience is what you're seeking for your seder table this year, you're in luck. Not only is the Maxwell House Haggadah still available through the Joseph Jacobs Advertising website, the book was re-released in 2011 with a few updates. Most notably, a few archaic phrases (like thee, wherefore, saith) were modernized (you, why, say), and some of the translations from Hebrew to English received gender-neutral replacements.
For almost 100 years, families across the United States partook in a festive meals amongst generations of their families – grandparents, aunts, uncles, cousins, and neighbors. For time-honored tradition, you can't go wrong with Maxwell House.
With literally thousands of Haggadah's that have been published over the last 20 centuries, many of them have something specific to say. For just about any cause or community that is important to you and the people you welcome into your home for the festive meal, there's a Haggadah for that.
For a seder with a welcoming message to everyone at the table, you might look to CCAR Press. Sharing the Journey: The Haggadah for the Contemporary Family provides text and commentary that is inclusive, along with beautiful artwork. You can also find gender-inclusive language, along with representation from women's and men's voices in The Open Door: A Passover Haggadah.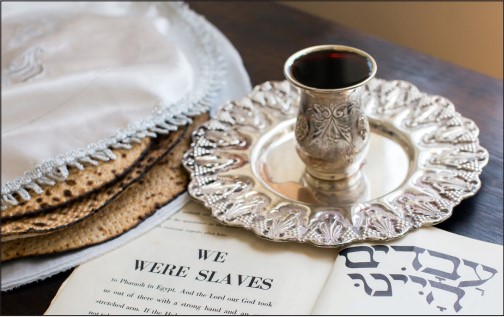 For any meaningful message, there's a Haggadah for that. To show unity with #BlackLivesMatter and all those advocating for change, try Living Our Commitment: Jewish Voices for Liberation from Jews For Racial & Economic Justice. Are you part of the LGBTQ+ community or an ally? A quick internet search will turn up scores of Haggadah options, like Different from All Other Nights: A Queer Passover Haggadah or Ma Nishtana – A Gay Lesbian Bisexual Transgender Questioning Ally Haggadah, both available for download by Keshet.
By taking time to determine what is most important to your family and friends, you can find a meaningful text that resonates with what matters most to create a beautiful and individualized evening.
Beyond the Haggadah's, try searching for companions, or inserts, that can add a profound layer to the prayers around the dining room table. Earth justice, reproductive justice, healing, and so much more.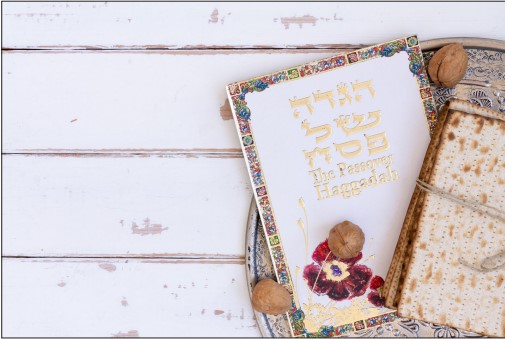 Who among us doesn't remember squirming in their chair while the adults read their parts, just waiting for the festive meal and, better yet, the great race for the afikomen? If you count children among the dinner guests, you might want to look for creative texts geared towards children, with appealing art, songs, and/or games.
The Kveller Haggadah: A Seder for Curious Kids is easy for kids to understand while guiding them through the epic journey out of Egypt. The Family Haggadah: A Seder For All Generations by Elie M. Gindi is charming, contains both ancient imagery and modern photographs, and includes lots of ways to engage young children in a compact tour of the traditions.
For older children and young adults, there are some wonderful in-between options to pique their interest. Not the least of these is The (unofficial) Hogwarts Haggadah by Moshe Rosenberg, merging witchcraft and wizardry with Jewish traditions.
Once again, it's worth a look online at all the many options. You can even engage your children in the hunt for the perfect Haggadah to get them even more excited for the celebration.
2,000 years ago, we suppose you could have made your own Haggadah – if you had the time and the talent to write pages and pages of text by hand, paint pictures, and bind the book together. It would have been quite the undertaking. Not quite so challenging to do in 2022.
There are many online resources that give you the opportunity to pick and choose which parts of the traditional seder to leave in or take out, new and interesting traditions you can add, and even places and spaces to add your own touch, like pictures that you (or your children) can draw in.
Register for free at Haggadot.com to choose from an extensive collection of images and readings. Use one of their templates with pre-populated content to get started or go off-script and really make it your own. You can even invite friends and family to log in – and weigh in – on the final version. Then download and print.
PunkTorah also offer a fun option, especially for the artistically inclined. Practically a workbook for active imaginations, it includes lots of room for comic book-style drawings and questions for inquisitive minds to contemplate.
When you take a traditional wrote or draw your own by hand, with a little research, you can find the Haggadah that's simply perfect for your Passover gathering. Can't choose just one? Pick two and use a different one on each night to really mix it up! No matter which version you ultimately decide on, we wish you a joyous festival.
The Oldest Surviving Haggadah
It is believed that the oldest surviving Haggadah was created around the year 1300 by a scribe named Menachem. The so-called Bird's Head Haggadah comes to us from Southern Germany and contains mysterious illustrations of bird-headed figures as they perform traditional Passover rituals. Curiously, the faces of humans are also either blank or obscured by helmets. It is currently housed in the Israel Museum in Jerusalem.