Top 10 B'nai Mitzvah Destinations
TOP 10 B'NAI MITZVAH DESTINATIONS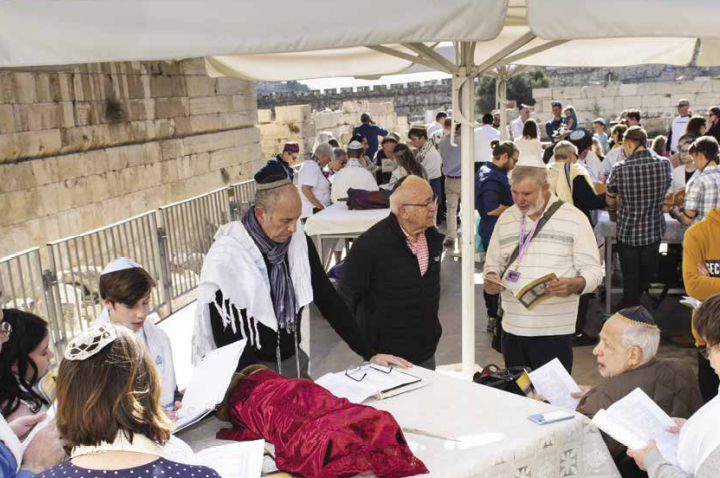 An alternative to a big party or a way to connect more deeply with family, the destination b'nai mitzvah is coming of age. Whether you are seeking a more traditional experience in Israel, want to explore Jewish history in Prague, or embark on a family adventure in Costa Rica, the ten destinations below offer a variety of experiences for celebration.
WESTERN WALL/ROBINSON ARCH
When you say "Destination B'nai Mitzvah" the Israel's Western Wall is probably the first place that springs to mind. Robinson's Arch, located along the western wall of the Temple Mount, has been designated for non-Orthodox services, which allows men and women to attend and pray together.
In order to insure finding a suitable date, it's best to start planning about 12 months in advance. There are many options for accommodation, kosher dining or catering and sightseeing in Jerusalem and beyond, making this a wonderful family and extended-family travel destination.
More information on planning and requirements can be found at thekotel.org.
Another popular destination in Israel is Masada. This UNESCO World Heritage site overlooks the Dead Sea. It is a natural fortress and was the palace of King Herod the Great in the Roman Era. In the later 1st century, Jewish refugees occupied the fortress and were encircled by Roman forces, making it an important symbol of ancient Israel. Note that summer months can be extremely hot, so it's best to host an event there in spring or autumn.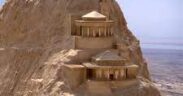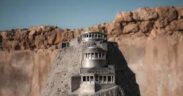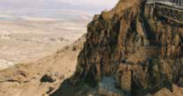 Nestled among mountains, Catanzaro is in the southern part of Italy or the toe of the boot. The history of the region is bound up with the history of Jews in Europe. US-born Rabbi Barbara Aiello, the first woman rabbi in Italy, has deep roots in the region. She has created a welcoming environment at Sinagoga Ner Tamid del Sud. She offers destination b'nai mitzvah ceremonies that include touring the historic Jewish Quarter, where Jewish life prospered as early as the 12th century.
Rabbi Barbara is available to guide students of every age through the bar or bat mitzvah ceremony. She wants each one "to be a success experience." A helpful tip from Rabbi Barbara is to put the ceremony first in your trip to reduce the stress and for everyone to be able to enjoy the rest of the vacation without worry!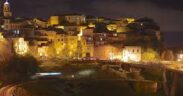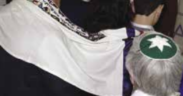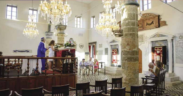 Filled with wonder, history and resilience, Prague is one of the most beautiful European cities. It bustles with cafes, shopping, and astounding architecture— from Prague Castle and the Charles Bridge to Soviet-era buildings to Frank Gehry's "Fred and Ginger" Dancing House. 
Much of Prague's historic Jewish Quarter is in tact. It encompasses an area that includes the Old New Synagogue, which is the oldest in Europe, as well as the Old Jewish Cemetery. There is a Jewish Museum that features artifacts from all over Europe, and Jewish walking tours. For literature lovers, a stop at Kafka's house and the Franz Kafka Museum is a must. 
The JewishPrague.cz website can link you up with the local Jewish accommodation, kosher food and synagogue recommendations you'll need to make Prague your b'nai mitzvah destination.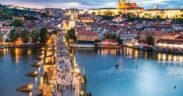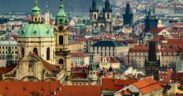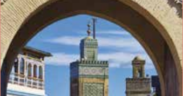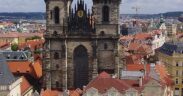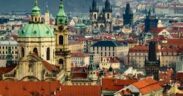 Modern Berlin is an open, exciting city with a growing Jewish population and a focus on Jewish history that is part of its everyday life. From the commemorative Stolpersteine to the Jewish Museum and Memorial for the Murdered Jews, it has embraced history in order to repair it. 
On the Spree, Berlin's Museum Island is a Unesco World Heritage site. In the summer months, there are several easily accessible lakes where you can spend a day or half day by the water. Berlin has efficient and affordable public transportation, and many hotels and AirBnB options for accommodation. 
The visitberlin.de website has information in English on all things Berlin. The Jewish Community of Berlin website provides information in English about synagogues, resources and all aspects of local Jewish life.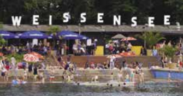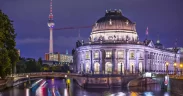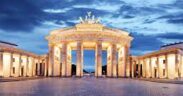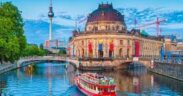 Snorkeling, sailing, sightseeing, beaches—St. Thomas has all of these and more. It's a great spot, with something for everyone, at every stage of life to enjoy. 
The Hebrew Congregation of St. Thomas has roots going back to the 1700s. The first synagogue was built in 1803. Destroyed by fire, rebuilt, then destroyed again (and again), the current synagogue was built in 1833 and is the oldest in the Virgin Islands. The Weibel Memorial Museum is on site as well as the Czech scroll— saved by the Allies after WWII. The historic scroll comes from Bohemia, Czech Republic, which had a Jewish community dating back to the 13th century and is in care of this congregation until such time as it is needed back in its original home. 
The Hebrew Congregation of St. Thomas welcomes destination bar and bat mitzvahs. An event space close to the synagogue can accommodate a reception.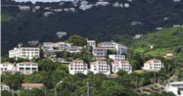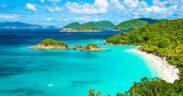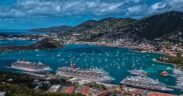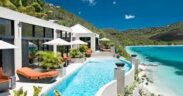 If you're feeling more adventurous, perhaps Costa Rica is the destination for you. Filled with stunning natural landscapes and great coffee, it's perfect for those looking to take a break from their daily routines to hang out on a beach, swim beneath a waterfall or hike around a volcano. Costa Rica is all about natural beauty and an outdoor ceremony is a wonderful way to experience its grandeur. There is a small Jewish community and some options for synagogues, as well.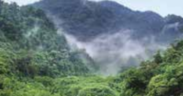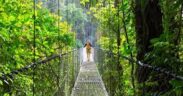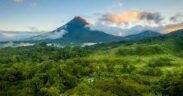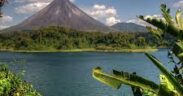 Fireworks, s'mores, color war, and bonfires are sure signs of summer for some teens. A rising trend is holding your b'nai mitvah at a sleepaway or day camp! You can make it a fun-filled rustic weekend of activities and adventures. The most typical time frame for these is mid-August through October, when the camp is not in session, staff may still be available to help with event and the weather is mild. Accommodations in cabins may not be weatherized, so may be uncomfortable for some attendees. In that case, you can arrange for alternate accommodations nearby such as a hotel or BnB.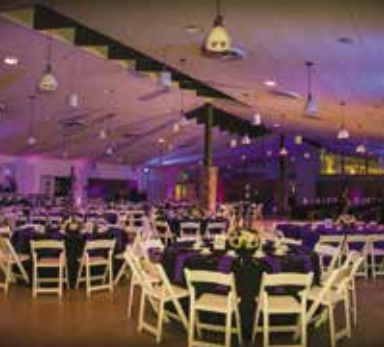 Who doesn't want a Greek island vacation? Blue water, beaches, natural beauty, hiking, perfect weather. What about a trip to a Greek island with a story to tell?
The Island of Rhodes is home to over 500 years of Jewish history. Built in 1577, the Kahal Shalom Synagogue is the oldest in Greece and is still used for services. Adjacent is the Jewish Museum of Greece, founded in 1997. There are walking tours of Jewish Heritage sites available and some homes in the Old Jewish Quarter have been converted into hotels or pensions and that are available for accommodation. For more information on planning your trip, visit the RhodesWelcome.gr website.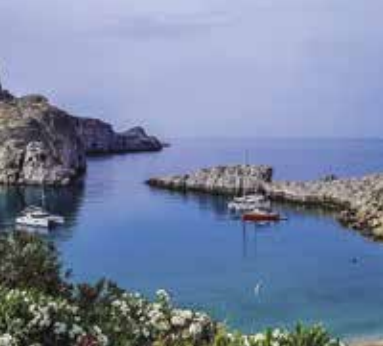 The north African country boasts beautiful coastlines, deserts, ancient medinas, welcoming riads, markets overflowing with spices, olives and argan oil, and a rich Jewish heritage.
Moroccan Jews were an ancient community that began to dissipate after the birth of Israel —there are centuries of culture to explore. The only Jewish Museum in the Arab world is located in Casablanca. Fes, Casablanca, Marrakech and Essaouira all had vibrant Jewish Quarters. Everywhere you go in Morocco, you'll find traces of history of Jewish life and culture. Several companies operate Jewish heritage tours from 8 – 14 days, with kosher meal options, ground travel and accommodations.