8 Hanukkah Cocktails to Get You Lit!
Get into the spirit of the holiday with these Hanukkah inspired cocktails.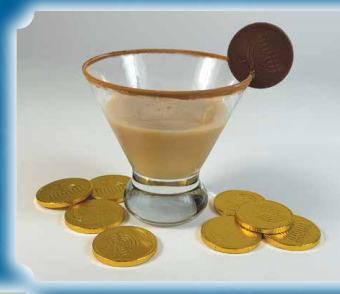 Start off your night with this sweet dessert drink mixing chocolate whisky, Irish cream and vanilla vodka. Kind of like a martini, kind of like sipping some chocolate gelt! 
2 ounces Heritage Cocoa Bomb 
1/2 ounce Vanilla Vodka 
1/2 ounce Irish Cream Liquor 
Cocoa powder, for garnish 
Directions 
Line the rim of a martini glass with cocoa powder. Fill a cocktail shaker ⅔ of the way with ice. Add all the ingredients and shake. Strain, pour into a martini glass.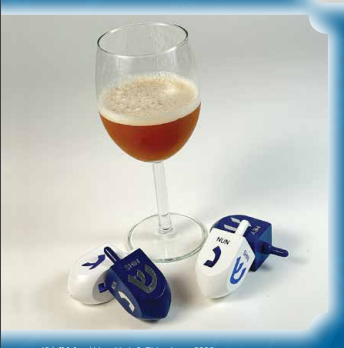 This cocktail will make your head spin with enjoyment. Don't forget the egg white as that is the key to pulling all of the other ingredients together. 
2 ounces R.Jelinek Slivovitz 
2 ounces apple juice 
½ ounce lemon juice 
½ ounce Heering cherry liqueur 
½ ounce egg white 
Dash of Angostura bitters 
Directions 
Fill the cocktail shaker with all the ingredients and do a dry shake for 30 seconds to get everything frothy. Then add ice to the shaker and mix to chill. Strain and then pour into a small wine glass and sip away.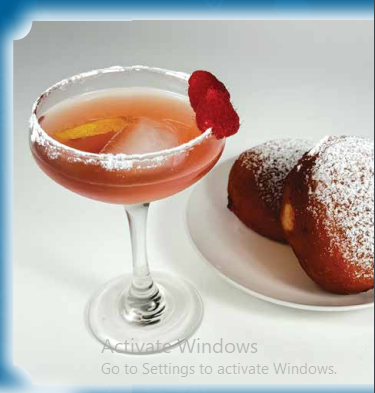 The only thing better than a jelly doughnut is drinking one! Line your glass with some powdered sugar and enjoy this raspberry filled treat. 
2 ounces Vanilla Vodka 
3/4 ounce Chambord liqueur 
3/4 ounce lemon juice 
Powdered sugar 
Garnish with lemon peel and raspberries 
Directions 
Rub a glass rim with lemon juice, then roll it in powdered sugar Carefully place ice in the glass. Fill a cocktail shaker with all ingredients and 2-3 ice cubes. Add all the ingredients and shake until frosty. Strain and pour into the small glass and sip away. Garnish with lemon peel and raspberries.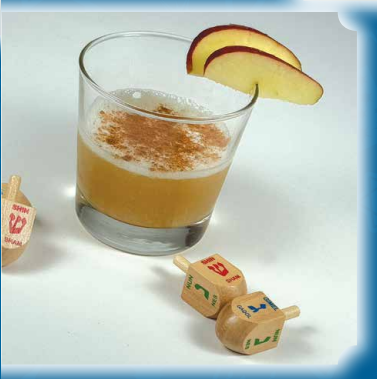 The Bourbon Apple Cider Sour
Do you like sour cream or applesauce with your latkes? If you choose applesauce this drink is for you! 
1.5 ounces Elijah Craig bourbon 
1 ounce apple cider 
1 ounce lemon juice 
1 egg white 
1 cup ice 
Sprinkle of cinnamon 
Directions 
Add bourbon, apple cider, lemon juice, egg white and cinnamon to a cocktail shaker Shake dry until the drink becomes frothy and then add the ice. Shake again, then strain into the serving glass. Garnish with apple slices and sprinkles of cinnamon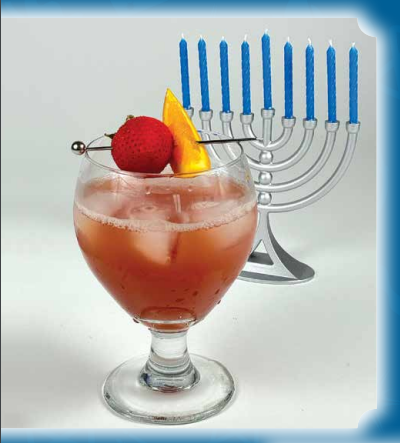 Having a crowd over? Just multiply the recipe. This punch is sure to be a Hanukkah favorite. 
2 ounces Manischewitz blackberry wine (concord grape also works) 
1 ounce Vodka 
½ ounce Triple Sec 
2 ounces orange juice 
Club Soda or Sprite 
Orange or Strawberry to garnish 
Directions 
Combine all ingredients in a mixing glass and stir. Pour mixture over ice in a wine goblet. Top with soda and garnish with a strawberry and/or orange round.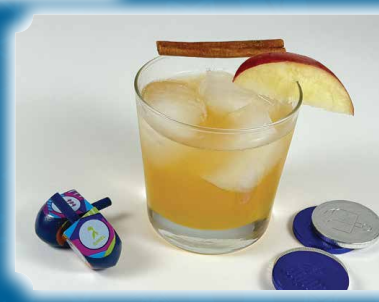 Sweet, spicy and a little bit of good luck will get you through this holiday! 
1 ounce Fireball 
3 ounces apple juice 
½ ounce lemon juice 
Apple and or cinnamon stick to garnish 
Directions 
Fill a whiskey glass with ice and add all the ingredients and give it a swirl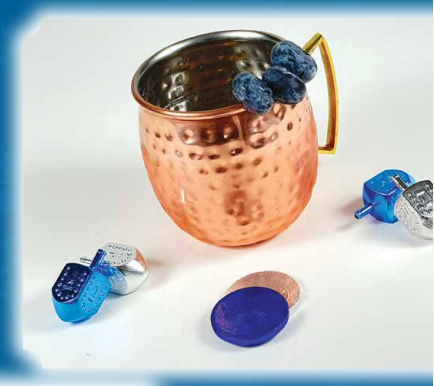 A Hanukkah twist on a famous cocktail. For extra points use your Moscow mule mugs that are sitting in the corner! 
2 ounces Svedka Blue Raspberry Vodka 
4 ounces Ginger Beer 
Splash Lime Juice 
Blueberries for garnish 
Directions 
In a cocktail shaker with ice, add in Blue Raspberry Vodka, Ginger Beer, and Splash Lime Juice. Shake well and strain into an ice filled Mule/Copper Mug. Garnish with Blueberries and Serve.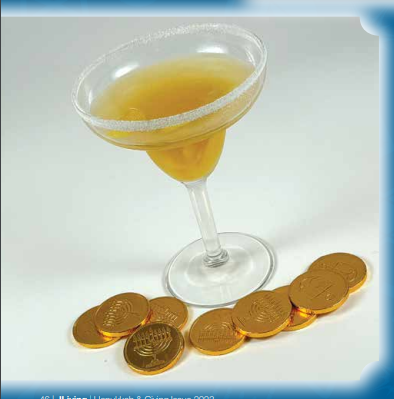 Is it a sidecar or a twist on a margarita? Either way, let R. Jelinek Slivovitz be the star of this lit cocktail. Following 400 years of Wallachian alcohol production, R. Jelinek's plum brandy is the shamash that will light up your night. 
2 ounces R Jelinek Slivovitz 
1/2 ounce Cointreau 
1/2 ounce fresh Lemon juice 
Sugar and lemon peel for garnish 
Directions 
Prepare the glass by running the edge of a lemon around the rim; then dip in a saucer of superfine sugar to create a thin crust. Chill the glass until needed. Combine ingredients in a cocktail shaker and fill with ice. Shake and strain into your prepared glass; garnish with a twist of lemon peel.