Susanna Hoffs – This Bird Has Flown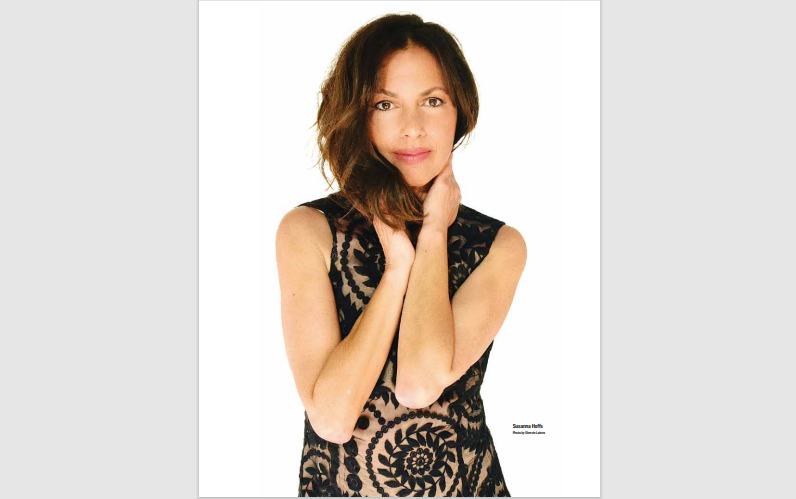 From rock star to novelist, blind dates, never a dull moment
In her airy living room in Los Angeles, Susanna Hoffs – wearing a magenta jacket and long brown hair – was as ebullient as one might expect from a co-founder of the chart-topping all-girl band, The Bangles, for which she has been a guitarist, songwriter and leading chanteuse since the early 1980s. In a Zoom interview, Hoffs, who grew up Jewish in L.A., regaled a reporter with stories about the band's scrappy early days, when they played obscure clubs and charmed audiences with their jangling guitars, 1960s psychedelia-garage band-meets-pop rock sound, and thrift shop, do-ityourself attire. Then came the string of hits that propelled the group to become one of the most successful all-female ensembles to grace rock 'n' roll (think songs like "Manic Monday," written by Prince, "Hazy Shade of Winter" and "Walk Like an Egyptian"). 
Hoffs' voice, like her singing voice, is clear as a bell as she mentions some of her favorite bands and novels, including the '60s group The Velvet Underground and Charlotte Bronte's "Jane Eyre." Now her latest endeavor is a debut novel, "This Bird Has Flown" (Little, Brown and Company, April 4, 2023), which the 64-year-old artist began writing about seven years ago.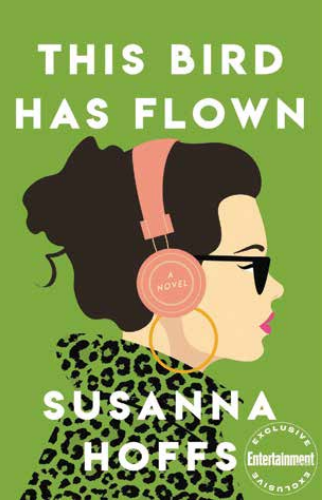 The heroine is Jane Start, who like Hoffs is a petite Jewish musician. She's also broke, 33, recently dumped by her boyfriend, and has been reduced to living out of four garbage bags at her parents' home and playing drunken bachelor parties in Las Vegas since recording her only hit single 10 years before. But then Jane's manager sends her to London to regroup and get over her writer's block, and on the airplane, she chances to sit next to an alluring Oxford professor, Tom, with whom she is immediately smitten. 
The novel explores whether Jane will get a second chance at love and music, taking cues from Charlotte Bronte's 1847 gothic classic "Jane Eyre." One theme, as in Bronte's novel, is "Will ghosts from our past threaten our chances of finding true love and happiness?" Hoffs said. "Can we ever get over those ghosts and those failings? The same thing is true for Jane on the music side. She feels like a washed-up one-hit wonder like her time has come and gone, and can she somehow find her voice again really as an artist?…But ultimately, it is hopefully also a sexy, romantic love story." 
The talk turns to Hoffs' own unique love story with her husband of almost 30 years, filmmaker Jay Roach of the Austin Powers movies, "Meet the Parents" and "Dinner for Schmucks." They met on a blind date back in 1991, "which was supposed to be like a dinner party," Hoffs recalled. At the restaurant in West Hollywood, Roach had already arrived and was sitting at the bar. "He was facing away from me and as I sort of in slow motion stepped towards him, he sort of stepped forward and smiled at me. I smiled back at him, and I remember distinctly thinking, 'This person, there's a kindness to him and a warm heart.' I just instantly thought that he had a trustworthy air about him…It turned out to be true." Eventually, two other men joined them. "It was just me and bachelors number one, two, and three, like 'The Dating Game,'" Hoffs said. "But I only had eyes for Jay." When he pulled out her chair and took her coat, "I was like, 'Wow, he's such a gentleman,'" she said. "This is such unfamiliar territory." In the rock 'n' roll world, Hoffs added, dating was "more down and dirty…but not in a bad way. It's just what I knew."
I mention that I had interviewed Roach back in 2010, upon the release of "Dinner for Schmucks." At the time, he said, he was at first daunted by the prospect of dating a rock star, because he was broke and had a 1973 VW van that caught fire if driven at certain speeds. Hoffs recalled the clunky old van parked in her driveway but admired that Roach had attended Stanford University and was then teaching as an adjunct professor at USC. 
"I've always been drawn to stories about academia," Hoffs said of why she made her novel's love interest a professor. 
Roach had grown up hunting and fishing in a Southern Baptist home in Albuquerque, and he told me he was daunted about meeting Hoffs' erudite, arty Jewish parents – her father a psychoanalyst, her mother a filmmaker. During his first dinner with the family, he imagined himself, in their eyes, as a "WASP hick" wearing a coonskin cap. It was the opposite of Woody Allen meeting his lover's folks in "Annie Hall," when Allen envisions himself wearing Hasidic garb at dinner with her parents.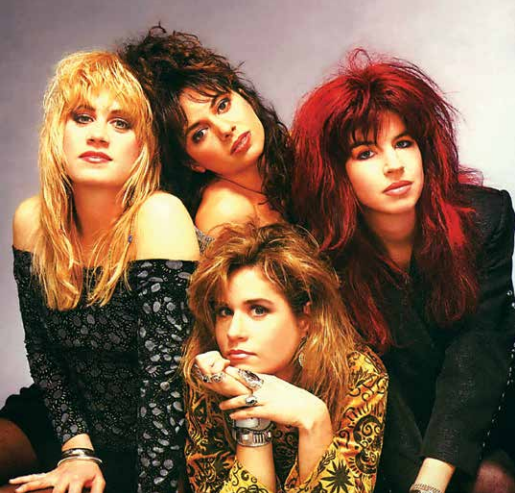 "My parents are the most nonjudgmental people, so I think that was classic projection," Hoffs said, with a smile. Roach "brought some of that insecurity to Ben Stiller's character in "Meet the Parents:" "I think that Jay felt out of place meeting [my] Jewish family, but in an exaggerated way he could use some of that to show Ben's discomfort meeting his new girlfriend's parents." 
Roach converted to Judaism because he took the religion seriously and also so Hoff's grandfather, Ralph Simon, a prominent Conservative rabbi in Chicago, could officiate at their wedding. The couple married in 1993 at Sephardic Temple Tifereth Israel in Los Angeles and went on to raise their two sons Jewish. 
Hoffs grew up in a home filled with books and music, where her mother kept kosher, according to the Jewish Chronicle. After graduating with an arts degree from U.C. Berkeley in 1981, Hoffs placed an ad in The Recycler in L.A. to co-create what would become The Bangles. The ensuing members included not only Hoffs but also the musicians Vicki Peterson, her sister, Debbi Peterson and Micki Steele. The band went on to achieve superstardom, but after a decade of touring non-stop the relationships became akin to a fraught marriage. "We were burned out from being basically together throughout that decade," Hoffs recalled. "You just have four people thrown together, living together…It was exhausting, stressful, tense." 
Before the band members parted ways for a time, Hoffs recorded what would become one of her favorite songs, "Eternal Flame," which she had written with other artists. Her beloved producer "punked" her by telling her, untruthfully, that Olivia Newton-John had recorded an entire album in the nude. "I thought maybe I should try this," Hoffs said, laughing. "It would be a way to tap into the vulnerability of the song, the fragility of the emotion. It was like skinny dipping, but [the producers] couldn't see me and I couldn't see them. It was like being a little out of your comfort zone and you're doing something crazy. I just was ready to do something crazy." 
Hoffs went on to have a successful solo career, which she's continued since the Bangles began working together again around the late 1990s. 
The fictional Jane doesn't record songs undressed, but Hoffs brought some of her rock 'n' roll adventures (and the occasional misadventure) to the character. As to why she made Jane so down-and-out, Hoffs said, "Despite the success that The Bangles had, the music business is very difficult to stay afloat in; it's fraught with predicaments. It's very competitive, although I don't like thinking of being an artist as a competition." 
And there is the matter of how female rock musicians can be objectified. In the first pages of "This Bird Has Flown," Jane arrives to perform at a bachelor party "dressed like a whore…wearing a tiny scrap of fabric posing as a dress…I caught a sight of myself in the mirrored [elevator] doors and flinched. Who the hell is that?" the character thinks. 
Hoffs, in a way, can relate: "I just recalled how I used to feel, doing the odd Vegas private or corporate gig," she said. "We'd come down the elevator… and we were tarted up to perform. I just grappled with some aspects of it…I maybe had overendowed the idea that one has to be alluring or sexy in their performance. It was kind of like an identity crisis I guess I was having at that time.
"It was just me and bachelors number one, two and three, like 'The Dating Game,'" Hoffs said. "But I only had eyes for Jay."
"But singing is fun," she added. And so, Jane "can tune out all that stuff and does find her voice. It's like a portal to this kind of bliss, the singular focus of singing." 
As a lover of literature, Hoffs also had long aspired to write a novel. In 2015, after some gentle nudging from one of her sons, she began what would become "This Bird Has Flown." Penning the book was a much more individual effort than writing songs with a band," she said. "One of the things that I would do is that on my daily walks, which I do rain or shine, I'd listen to music and suddenly the characters would all start talking to each other. And I'd just text myself what they were saying…I had piles of post-its, too. In the middle of the night, I'd wake up, scribbling." 
"I would talk to anybody about how much fun I was having writing this novel, and they'd all kind of go, 'Really?'" Hoffs continued. "I don't think anyone actually believed I was doing it." 
Asked how she approached writing the sex scenes, Hoffs laughed and recalled, "I would envision [them], and often it was my job to sort of court report what I was seeing. I loved writing sex scenes. And I thought, 'Am I doing this? Am I really saying that?'"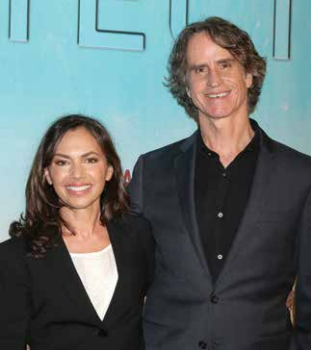 "Jay would come into where I was writing in the kitchen and say, 'Why are you laughing and giggling to yourself as you sit?'," she added. Hoffs would joke back, "'Well, because I have this fictional boyfriend so get lost!' He would laugh and say, 'I envy you for having so much fun.'"
Eventually, a novelist friend insisted that Hoffs send "This Bird Has Flown" to her book agent, Sarah Burnes, which Hoffs did on her sixtieth birthday. Burnes told Publishers Weekly that while she questioned whether a rock star could write a novel, she was impressed after reading the book.
These days, Hoffs is preparing to release a solo album of new music, produced by Peter Asher, and is set for release this spring. Universal Pictures has acquired the rights to "This Bird has Flown," with Hoffs to adapt the novel for the screen.
Meanwhile, she and Roach will celebrate their thirtieth wedding anniversary on April 17. "I just feel so lucky that Jay and I found each other and particularly on a blind date," she said.
Hoffs has a new album of cover songs, "The Deep End," to be released on April 7. She will discuss her debut novel with author Susan Orlean at New Roads School on April 10 at 8 p.m. The virtual version of the event will air on April 16 at 3 p.m. PST. For more information, visit https://livetalksla.org/events/susanna-hoffs/
Hoffs will also appear at the Los Angeles Times Festival of Books April 22-23.