Music – Kol Nidrei
The Kol Nidrei instantly is both familiar and instantly recognizable. As Yom Kippur begins, this powerful prayer and melody take us to the past and to present as you can feel emotions in every note. In this prayer we ask for forgiveness and for a good year to come.
Here are some memorable performances and variations of the classic: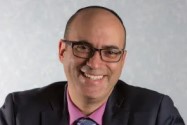 Performed By: Eyal Bitton
This version by Eyal uses moth traditional
Ashkenazi and Moroccan melodies

Performed By: Perry Como
In the 1950's, Perry Como would sing Kol Nidrei on his national radio show. Having a non-jew perform the song was a source of inspiration for many at the time.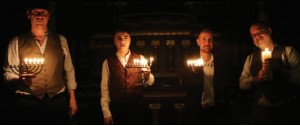 Performed by: Mosaic Voices
Britain's leading Jewish male voice choir recorded this piece to launch a call for submissions to write
settings of sacred music for a concert in 2020.


Performed By: Yo-Yo Ma
In a performance with the Baltimore Symphony, Yo-Yo Ma
plays Max Bruch's arrangement. Yuri Temirkanov conducts.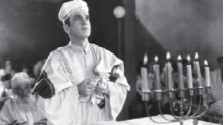 Performed By: Al Jolson, The Jazz Singer
In the 1927 Warner Bros. film, Jolson sings in one of the first sound
pictures. It was remade in 1952 starring Danny Thomas, in 1959
for TV starring Jerry Lewis and in 1980 starring Neil Diamond.


Performed By: Nicolas Jolliet
Guitarist and sitarist Joillet adds the surbahar, tabla, oud, dumbek and other instruments in this Caribbean version. Recorded on the island of St. Lucia, Joillet adds a reggae beat to the traditional melod

Performed By: Performed by Johnny Mathis
Listen to Mathis' emotionally charged version from his 1958 album "Good Night, Dear Lord."