L'Dor V'Dor – Lea's Holiday Blintzes
My grandmother Lea would make these blintzes not just on holidays, but every family dinner or special occasion. They were famous in our family, there was never a gathering, holiday, or dinner where these blintzes were not served. Her kitchen, which was exactly as it was in 1953 when she and my grandfather bought their home in Culver City, would be filled with the sound of the blintzes sizzling in the skillet, and her equally famous Hungarian eggplant salad sitting next to an empty plate waiting to receive the warm blintzes. There was something special about how she prepared the blintzes, and you could tell when she served them they were made with love. She knew every step of the process by heart, never having to look at a recipe. The first time I made them on my own, I had a renewed appreciation for this traditional favorite – the process is not for the faint of heart. I remember asking her where she learned to make the blintzes, and she said her grandmother used to make them for her. That always felt special to me, that I was able to share a special memory with her that was similar to a memory she had with her grandmother.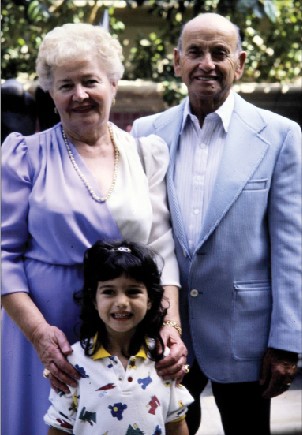 Lea was born and raised in Transylvania, Romania, during a time when the region changed hands between Romania and Hungary. She was one of three children and raised on her grandparents' farm. During the Holocaust she narrowly escaped being sent to a forced labor camp by hiding as a non-jew. She ended up in a displaced persons camp in Heidenheim, Germany where she met my grandfather, Moses. They immigrated to the U.S. where my grandmother's aunt lived. My grandother's mother was sent to a forced labor camp during the 
Holocaust, where she was beaten and tortured Her younger brother was also in a forced labor camp, and her older brother went to Russia, and was never seen again.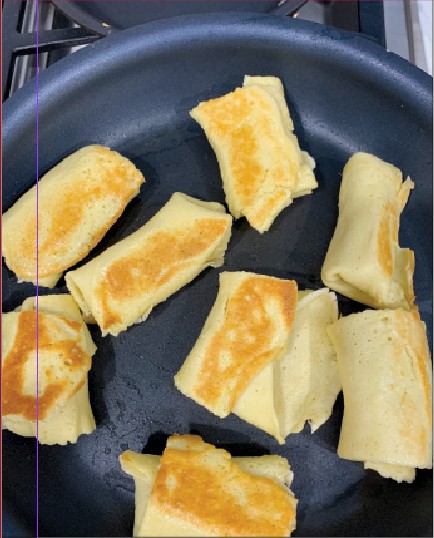 Filling:
2-3 yukon gold or medium size russet potatoes
1 yellow onion
Olive oil (or if you're making it the traditional way, chicken fat)
Crepes:
4 eggs
1 cup flour
1 cup milk
1 tsp salt
2 tbsp butter melted and cooled
The Filling:
Roughly peel and cube the potatoes (it's ok if there's some skin left)
Boil in salted water for 20-30 minutes. Drain and rinse with cold water and pat dry.
While the potatoes are boiling, chop the onion and saute in olive oil or butter until browned (not burned), about 5-10 minutes, add salt and pepper to taste, remove from heat and set aside.
Pour 2 tbsp – 1/4 cup of olive oil over the potatoes.
Mash the potatos (with a masher or immersion blender) until smooth. Add salt and pepper to taste.
Add onions and mix until combined.
The Crepes:
Mix the butter, milk, and eggs thoroughly with a fork and slowly add in the flour
Make sure there are no lumps and the batter is smooth 
Refrigerate for 30 minutes 
Grease a frying pan (or for smaller size crepes you can use an omelet pan)
Pour 1/3 cup of the batter into the pan and swirl around until there is a thin layer of batter on the pan
Allow to cook on medium to low heat for 1-2 minutes until the edges of the crepe start to lift away from the pan
Flip over and cook another 30 seconds
Remove from pan and place on a parchment lined plate and repeat the process
Assemble and cook the blintzes:
Place 1-2 tbsp of potato mixture in the middle of a crepe
Fold over on edge like you're making a pocket, then fold in the sides and roll until it's completely folded over
Repeat the process until all blintzes are assembled (you should have 8-10 in total)
Heat oil and/or butter in a large skillet
Place all blintzes in the pan and cook for 2-3 minutes on each side until they are golden brown
Remove from heat and serve