Yotam Solomon – Visionary of Sustainable Fashion
This classically trained violist cum multidisciplinary artist switched careers. But not for the reason you may think… Born in Haifa, but now an Angeleno, Yotam Solomon has taken a relatively unconventional path to get to where he is today – a leader in the sustainable fashion and wearables space. Known for his "plant-based couture" designs for Dasani and his threeand-a-half-year stint at Covalent, developing and designing regenerative and carbon-negative fashion, Yotam Solomon is a multidisciplinary artist in the truest sense of the term.
Seated across the virtual table from me was an out-of-breath and rain-drenched Yotam Solomon, who had just run into his apartment from the strong storm that has been raining down on LA and the surrounding areas. Our conversation, like the recent floods – albeit much more pleasant in our situation – began organically flowing.
Ilana Fish: Tell me a bit about your background and life before you moved to the states.
Yotam Solomon: I had a very fortunate childhood and spent a lot of quality time with my family and friends by the sea. The wars though, they put a damper on things, and it was not always that easy. But you learn to adapt. Adjusting in those situations helped me adapt to the beginning of Covid because it brought me back to my childhood, wars and the need to shelter in place. It put things into perspective.
During the Second Intifada, when I was fifteen, we had some bombings in Haifa and I lost a few friends. That's when I decided I needed a break from it all. Seeing as my two older sisters were already living in LA at the time, it seemed like the natural choice.
Ilana: I'm so sorry. That must have been tough and the move to Los Angeles – I'm sure it was a culture shock.
Yotam: From the Carmel Mountains to Beverly High School. Yes, undoubtedly a culture shock. I decided I wanted to be an ambassador of sorts to Israel. In a way, I could represent my people here in LA. I was a classically trained Violist –
Ilana: Wow! So, you didn't always want to be a designer?
Yotam: No. It wasn't until high school, where I realized that the life of a classically trained musician didn't necessarily mean that I would be a composer. For me, playing other people's music wasn't enough. I feel compelled to express myself and my ideas and share them with others. I always had a passion for fashion design and architecture. I love tests and challenges and though I didn't realize it at the time, in fashion, you are creating an artistic medium that must serve the wearer.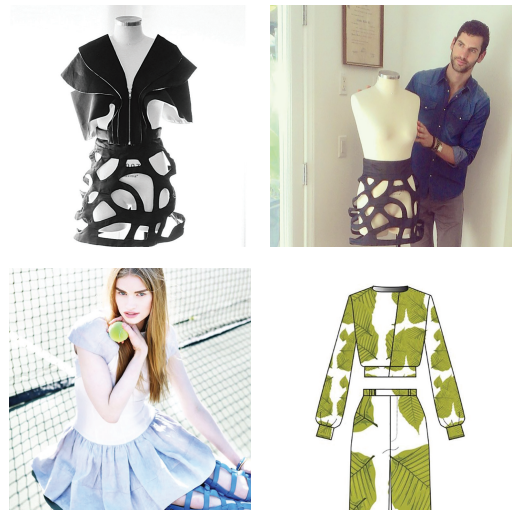 Ilana: A great point. Unlike architecture which is frozen in time. 
Yotam: Exactly. Of course, there is standard sizing, but I love the extra challenge of designing something beautiful for a specific body. I loved highlighting the features my clients felt most proud of and thought were the most beautiful – but I digress. Right after finishing my degree at The Fashion Institute of Design & Merchandising, I almost immediately launched my own brand. That was a very busy summer and I'm grateful that I got into retail spaces as early as I did. That being said, there was a constant feeling at the back of my mind that I was slowly destroying the environment by my actions. Those thoughts are what ultimately led me to dive deeper into sustainability and working with new resources. Simultaneously, I invested in, and was the Chief Design Officer for a material development company called Revoterial. Revoterial was one of the first companies of its kind, in that it was specifically for fashion and wearables. Lost a lot but also learned a lot and worked with incredible institutions like MIT, CalTech and Tufts. 
Ilana: It's admirable how you turned your environmental and sustainability concerns into pragmatic action. Did you utilize materials developed at Revoterial to further your own brand?
Yotam: Yes, a bit, but I wanted to make more of an impact. By this point, I was more focused on helping develop these materials to be licensed to other companies. For instance, Tufts had a very specific technology that I could see had a myriad of additional applications, like footwear. So, I'd be brought in and we would work from concept to prototype to scale-up and finally licensing.
Ilana: Seems like you were juggling a lot of responsibilities – and well! 
Yotam: Thank you. When I was around twenty-eight though, my brand was acquired by a large holding company. This was a great transition into the next phase of my personal and professional life. It gave me a chance to do some consulting and be a ghost designer for multiple brands. I could also finally have a weekend to myself!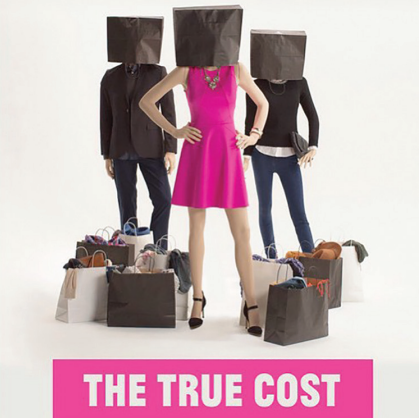 Ilana: I'll never take my weekends for granted again! How long before you took on your role at Covalent?
Yotam: In 2019, after three and a half years of consulting and ghost designing, I joined Newlight Technologies, helped develop Covalent and became the Creative Director. Covalent is an accessories and leather goods brand featuring regenerative, carbon-negative, and IBM blockchain tracked products such as totes, sunglasses, laptop sleeves and wallets. I helped with every aspect from R&D to product development to marketing and more. I left this past August and have gone back to consulting. The products created at Covalent aren't the end goal. Rather they are a medium in which to showcase the AirCarbon® technology.
Ilana: Well, they were lucky to have your knowledge and passion for those three years. Are you continuing to consult in the same capacity as before?
Yotam: Yes and no. I'm really excited about how my professional experience and my know-how is a tool that I can use to help companies not just in the fashion and the wearables space, but also in interior design, automation, aviation, medical devices etc. I think people underestimate how interconnected all these industries are in terms of materials used. So yes, I'm helping with basic R&D but also adding a layer of evaluation of market potential and creating the right relevancy by connecting the right companies with one another so that there is innovation and commercialization happening. And finally, what I always stand by – great nature-inspired design.
Ilana: What is the biggest challenge you face in your consulting work? Or in general?
Yotam: People within the industry not realizing how many ethic considerations there are for each of these specific materials (fibers, semi-solvents, gels, et al.) and their productions and distributions. If you want to pursue true sustainability, a holistic approach to the process must be taken. Also, educating insiders and the general consumer alike, the differences between all of the buzzwords that are currently circulating. Like what the differences are between recyclable, upcyclable and biodegradable. If you want something that's truly biodegradable, it might be great for the environment but the product itself won't last you very long or have high-performance metrics. For products that require a longevity in use, biodegradability may not meet consumer, product or government standards. That said, there should be a balance of things that are degradable (like running sneakers) and things that should last decades, if not more. (like a beautiful pret-a-porter wedding dress).
Voila! (or should I say Viola?). Proof that changing course on your career path can be a boon and though practicing sustainability as a consumer can seem like a daunting task, like getting on that Peloton, or unpacking that suitcase (No? Just me?), Yotam Solomon has shown that the first step can be as straightforward as educating yourself. Doing the research. Equipping yourself with knowledge before you walk into the store. Let us make a promise to become more well-informed, more sustainability-focused consumers.