Boop-Oop-a-Doop

In his home office in Los Angeles, Mark Fleischer sat surrounded by vivid cartoon images of Betty Boop, Popeye and Superman – animated icons brought to the screen by his grandfather, the pioneering animator and innovator Max Fleischer (1883-1972). Mark, now the chairman and CEO of Fleischer Studios, regarded the work with obvious delight. 
Mark grew up watching his grandfather's cartoons, six of which will screen at a series of Max's work from the early 1930s, "Weekend Short Cuts," at the Academy Museum of Motion Pictures from Sept. 30 through Nov. 26. 
At the time, Max was the only major competitor to Walt Disney, but his almost psychedelic fare was far different from the fairy tales emerging from the Mouse House. "The surrealistic element of his work is one of the real driving forces," Mark said during a Zoom interview. "Max's motto was, 'If you can do it in real life, why animate?'"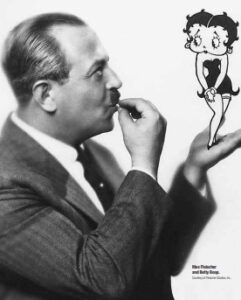 In 1932's "Minnie the Moocher" – one of the shorts to screen at the Academy – Betty Boop's traditional immigrant father screams at the flapper as his head morphs into a mischievous Victrola. When she subsequently runs away from home and hides in a cave, she's menaced by ghosts and skeletons that swoop swirl and fly around her. At one point, the camera appears to zoom into the cavernous mouth of a howling witch, whose tonsils moan along with her. Be cause October is Halloween season, the series will also screen another of Max's spooky shorts, "Swing You Sinners" (1930), in which undulating tombstones terrify a character in a cemetery. 
Other Fleischer cartoons depict gritty tenements streets that Max, a Jewish émigré from Krakow, may well have remembered from his childhood in Brownsville, Brooklyn. 
Some publications have cited Jewish imagery as evidence that Betty Boop – whose background is never specified – is intended to be a Member of the Tribe. In "Betty Boop's Bamboo Isle" (1932), her South Sea pals are so impressed with Bimbo the dog's rendition of a Polynesian ditty that they exclaim "Ah, Landsman, Sholem Aleichem!"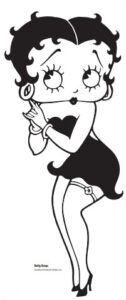 "Dizzy Dishes" (1930), set in a restaurant, depicts the earliest version of Boop, crooning jazz as a ham emblazoned with the Hebrew word, "kosher," sails through the air and hits an obnoxious customer in the face. "I don't know Hebrew, so I had a friend translate it for me," the affable Mark said with a laugh. "However, I don't believe that Max really intended Betty to be anything but a product of her time and her culture. Yes, part of that product was Max's Jewish background. But a huge part of her character was [participating in] the jazz era." Most likely, Max and his Jewish animators were simply having a bit of fun riffing on their heritage as a kind of in-joke, Mark added. 
On and offscreen, Max was known for his madcap sense of humor. In addition, his body of work bursts with almost psychedelic imagery that is "captured and displayed in a playful way," said K.J. Relth-Miller, the Academy's interim director of film programs. "[Audiences] are awed by the creativity and the innovation, the visual storytelling, the imagination." 
Max (ne Majer) Fleischer was only 4 when he and his family left what was then the Austro-Hungarian Empire to immigrate to the United States. While his father, a tailor, had been an observant Jew in the old country, his mother insisted that the clan become thoroughly Americanized and speak only English. Max enthusiastically obliged. The family became less religious, although Max did become a bar mitzvah at 13 (Mark has his grandfather's bar mitzvah speech on his computer). 
From a young age, Max realized he had an uncanny talent for drawing. He went on to attend prestigious art schools as well as the Mechanics and Tradesmen's School in New York. While still in his teens, he became the youngest staff cartoonist for a major American newspaper, the Brooklyn Daily Eagle.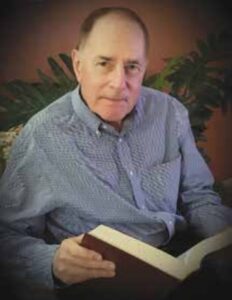 In 1929, Max created Fleischer Studios with his younger brother, Dave, who went on to direct many of their ensuing cartoons. A year later, Betty Boop became a huge hit, the first fully female animation star and a symbol of women's empowerment. "If you look at where women were at the time, it had only been 10 years since they had been granted the right to vote," Mark said. "She was a flapper in the flapper era, and Betty Boop also became a pilot, a lion tamer and ran for President." 
Yes, she got chased by many men (the sexy but innocent character sports a teensy dress, garters, pin curls, large hoop earrings, a squeaky New Yawk accent, and a cute catchphrase, "Boop-Oopa-Doop"). But she thwarted the predators, once proudly declaring that a particular male "couldn't take my Boop-Oop-a-Doop" (in that case, a subtle reference to her virginity).
A new Hollywood morality code enforced later in the 30s forced Max to tone down Betty's sex appeal and adventurousness, transforming her into a more middle-class career woman and hausfrau. Fans disliked the metamorphosis, and Max was forced to end her series in 1939. 
"Popeye the Sailor" and "Superman" – both inspired by comics – weren't so much affected by the code. Max elaborated upon the source material, giving Popeye his strength from spinach and Superman the ability to fly.
During his prolific career, Max also innovated a number of technologies that forever changed the history of animation. Perhaps his most significant contribution was the Rotoscope, which allows artists to draw figures over filmed action, resulting in more realistic movement. He created the first cartoon utilizing sound, "My Old Kentucky Home" (1926), about two years before Walt Disney's first talky cartoon, "Steamboat Willy" – a fact not widely known. During the JLiving interview, Mark recalled his grandfather as "sweet, gentle, and loving." At times, they'd watch cartoons together at Max's home in the Windermere Hotel in Manhattan. "You sit there with your granddad, and you're not particularly aware that you're sitting with one of the great geniuses of the day," Mark said. "I knew he was important, but I just knew him as 'Papa Max.'"
Papa Max spent his last years in a facility at the Motion Picture Country Home in Woodland Hills, where he suffered from cognitive issues for a time. Mark visited him not long before his death at 89 in 1972. But his grandfather's legacy lives on through Fleischer Studios, which is today mostly involved in merchandising products based on Betty Boop and other Fleischer characters.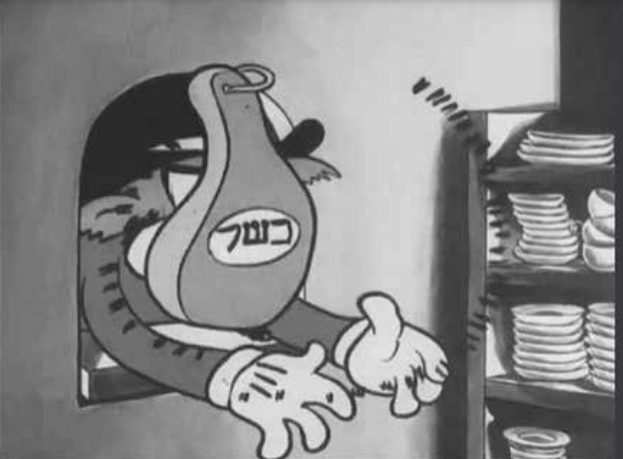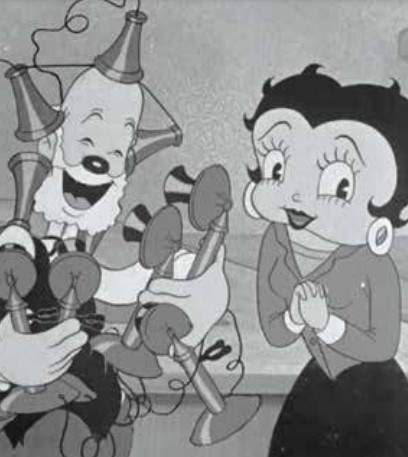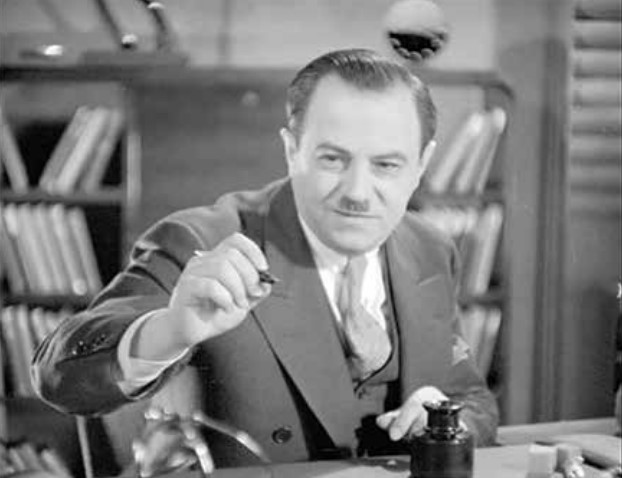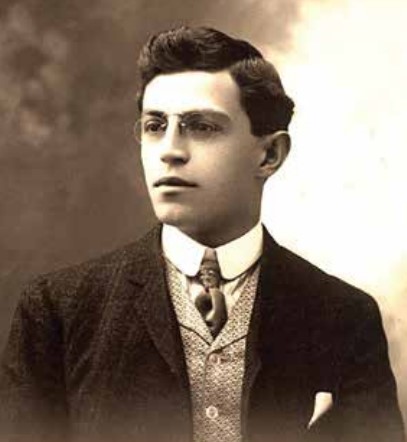 Mark and his staff are working with diverse groups – gay, Black, and others – to create Betty Boop items that will reflect how communities view themselves in the modern world. And on November 19, a new Broadway-bound show titled "BOOP! The Musical" will arrive at the CIBC Theatre in Chicago.  
According to the musical's website, the plot explores how "Betty's dream of an ordinary day off from the super-celebrity in her blackand-white world leads to an extraordinary adventure of color, music, and love in New York City— one that reminds her and the world, 'You are capable of amazing things.'" 
Mark said that the musical has drawn a "dream team" of artists, including Tony Award–winning director-choreographer Jerry Mitchell ("Kinky Boots", "La Cage aux Folles", "Hairspray"), multiple Gram my-winning composer David Foster ("I Have Nothing", "After the Love Is Gone") and Tony-nominated lyricist Susan Birkenhead.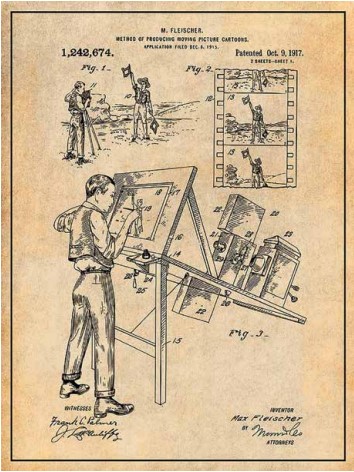 He's keen on Betty keeping up with the times. "We're never going to do anything stupid or reckless, but sometimes risky," he said. "I always say to myself, 'Gee, if Max hadn't taken his own risks, we wouldn't be here today."
For tickets and information about the Academy screenings, visit www.academymuseum.org/en/tickets. To learn more about the history of Max and his work, go to www.fleischerstudios.com.