Roza Sinaysky – From Ukraine to Tel Aviv to DTLA and Beyond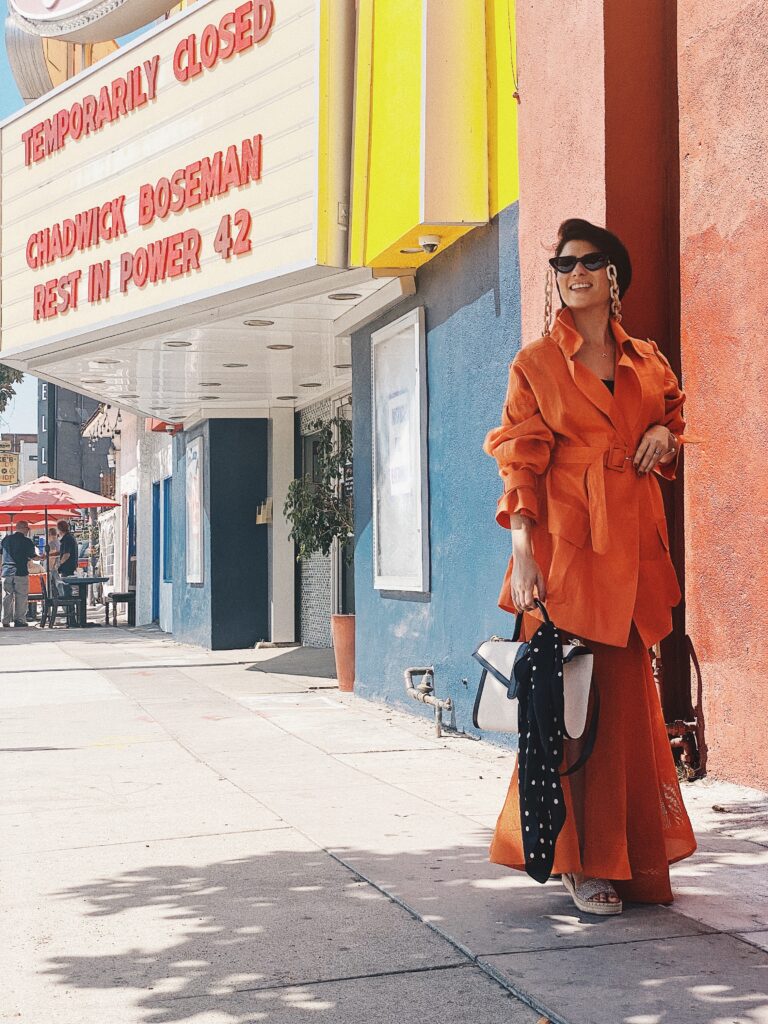 No one quite embodies the international fashion entrepreneur quite like Roza Sinaysky, (or "Moody Roza" as she is known to her 26,000 + Instagram followers). While everyone else dreamt of the perfect dress or that perfect candle lighting song for their Bat Mitzvahs, Roza wasn't interested in any of those trappings. All she asked from her mother were two tickets to London for her and her best friend, so that she could check out different fashion schools and programs. She returned from that trip with a big dream and an even bigger stack of fashion magazines.
Upon completing her army service in the I.D.F. and graduating from London's Central Saint Martins, it's been a nonstop hustle for Sinaysky, as she moves from strength to strength. From becoming a Vogue and Elle contributing editor to opening her own showroom in West Hollywood, the grind and positive attitude that accompanies it never slows. Her latest "Mazal Moment" was her feature in Forbes' "Six Eastern European Women Entrepreneurs to Follow in 2022".
I had the pleasure of (virtually) sitting down with this dynamo, picking her brain and asking her everything from Tel Aviv Fashion Week, to what prompted her move to Los Angeles.
Before we dove into her unique journey and latest ventures, I briefly spoke with her about the current situation in her native Ukraine and how she, her family and friends are holding up. Aside from being in touch with them as much as the situation allows, she has been partnering with local Ukrainian celebrities to arrange, pack and ship large containers of food, clothing and other necessary supplies to Ukrainian refugees in Poland.
Ilana Fish: What prompted your move to L.A.? Was it for business or pleasure?
Roza Sinaysky: I would say a bit of both. I had a project here as well as several promising leads to stay. I was also looking to settle down and meet someone (which I did, 6 months after moving!).
Ilana: Mazal tov! Now, for the million-dollar question: Tel Aviv or Los Angeles?
Roza: It's hard to choose because there are things about both that I love. There's nothing like the vibe of Tel Aviv. The people, the fun and the vibrancy that's constantly abuzz in the city is truly something special. I love L.A. for the quieter, more Zen lifestyle that leads to a clearer mind. The cost of living is more affordable as well. A better value. So, I would say at this stage in my life: live in L.A. and visit Tel Aviv.
Ilana: Has Israeli fashion and representing Israeli designers always been your ultimate goal? Did you always have this vision for yourself?
Roza: Truth be told, I started out such a long time ago, in the early 2000's, that there really was no Israeli fashion the way we see it today. Yet, slowly, slowly, the more talents I discovered and the more I got to know these incredibly gifted individuals, the more Zionistic I became and the more it became my priority to help these Israeli brands and Jewish brands in general.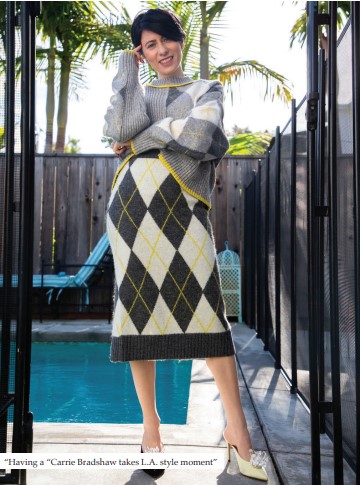 Ilana: What do you think has been the biggest catalyst for the discovery of Israeli brands and designers? Even within the past 7 years or so, I've noticed so many more designers and brands worn by celebrities, as well as in big-box retailers.
Roza: No doubt it's been social media, more specifically, Instagram. There's no borders now. If something is cool in Tel Aviv, it's going to be cool in New York and Slovakia as well. That being said, a brand is more likely to succeed when they're already well established in their own markets and follow the global protocols and fashion calendar.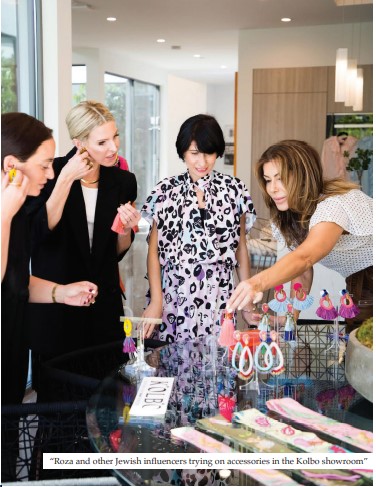 Ilana: Tel Aviv Fashion week is around the corner, and I know you're involved. Can you tell me a bit more about it? How are the designers using this opportunity to their advantage?
Roza: Yes! It's April 3-6 and being sponsored by Kornit Digital. We are very excited about the designers being featured and it is sure to be well-attended and fast-paced three days. However, you can put on the most spectacular show, but if the production, line sheets and other logistics aren't in place or on time, this spectacular show is just a fun event for your family and friends. Unless you make couture pieces or are direct-to-consumer, these rules should apply to you.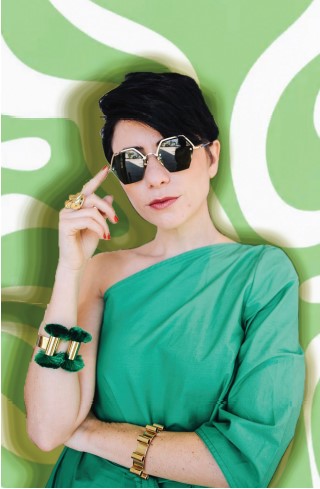 Ilana: I 100 percent agree with you there. It's frustrating to see so many talented designers and such cool pieces go unnoticed because the proper infrastructure isn't in place. Now, getting to your baby – Kolbo. What can people expect when visiting the showroom? What types of Israeli designers do you carry there and what is your curating process?
Roza: So, we recently changed up our business model a bit. We used to be retail as well as wholesale but now, we are focusing on the wholesale aspect in out showroom, though we still do popups around the city. We are actually having a popup on March 18 and 20 to help Ukrainian brands. After a year and a half of operation, we took on Berri Goldfarb PR, as well as brand rep., Ginny Wong. Together, we tackle all the different aspects of the showroom. Berri takes on our bigger accounts that already have larger orders and sales. We just got Eva Longoria and Camila Cabello into some of our dresses. After I find a brand that has commercial potential, I first "prep" them, i.e., make sure they have look books, line sheets and production in place. Then I bring BGPR and Ginny into the mix. People often think that if they have a few cool pieces, they can be in Bloomingdale's. Though customs forms and DHL accounts don't sound as sexy, they are every bit as necessary.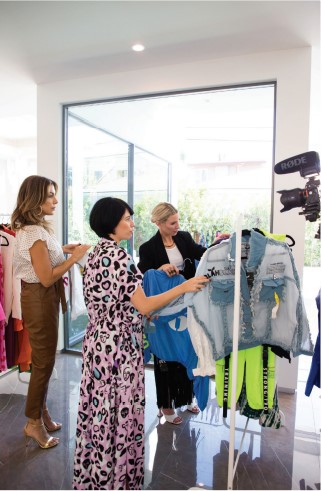 Ilana: What is something you wish people knew about Israeli fashion?
Roza: That it's very creative and original. The most important thing I want known that many people aren't aware of is that 90 percent of Israeli brands manufacture in Gaza. So, if anyone says that we are an apartheid state or that we discriminate, all they must do is look at the fashion industry in Israel. A good amount is also produced in Jordan. I represent Israeli brands that have Arab CEOs, logistic partners, you name it. The story that the media weaves on TV and the everyday reality on the ground couldn't be more different. In fact, we are doing a Kolbo pop-up in Tel Aviv during fashion week and featuring a couple Palestinian designers as well as scheduling press around them and their designs. I'm passionate to show people that Israelis and Palestinians work together and the more, the merrier. Opening Kornit Fashion Week is a fabulous designer from Abu Dhabi. As you can imagine, it's a very big deal and she is bringing her own staff and journalists with her as well.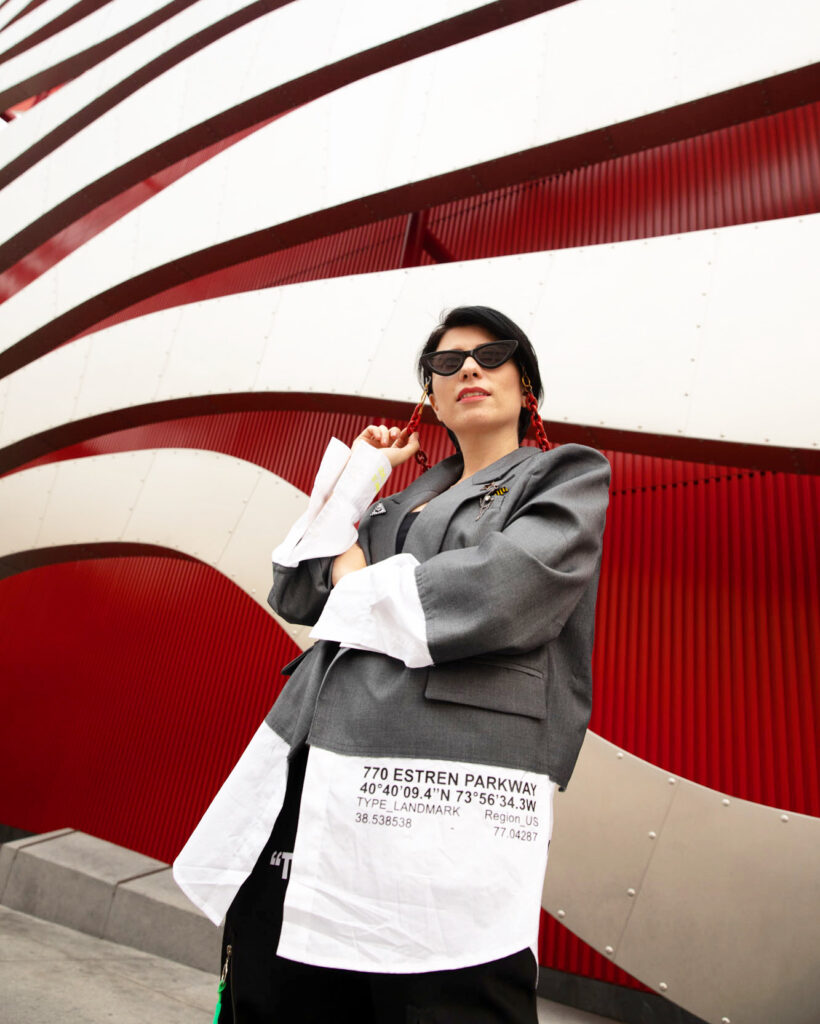 So, there you have it. A brief glimpse into the multi-faceted world of a Ukrainian, Israeli Entrepreneurial fashionista who shows how hard work, steadfast values and being a champion of and advocate for what inspires you will always be in style.