Mishegoss – Los Angeles History
With around 200 Jewish families living in the Pueblo of Los Angeles, Joseph Newmark, the lay-rabbi and Judaic scholar of the community, convinced Rabbi Abraham Wolf Edelman to move to Los Angeles and become the area's first rabbi. Born in Poland in 1832 and coming to the United States in 1851, Rabbi Edelman never held a pulpit position before leading Congregation B'nai B'rith from its inception in 1862. Records show that he was an Orthodox rabbi, but he seemed to adopt some of the reform Judaism changes including English prayers and sermons and allowing for mixed seating and choirs. Congregation B'nai B'rith was renamed in 1929 as Wilshire Boulevard Temple and the rabbi's son, Dr. David Edelman was its president.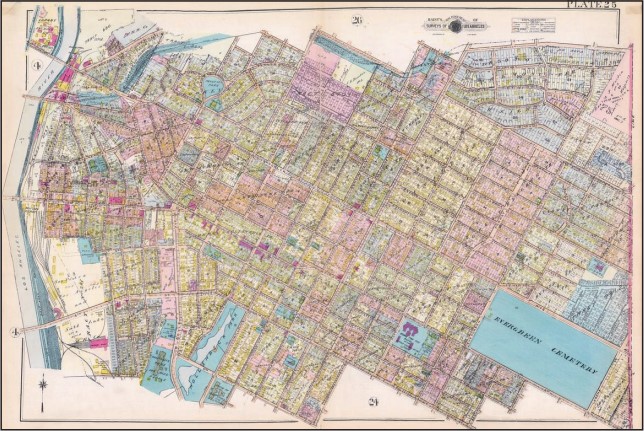 From 1920 to 1930 the Jewish population of Boyle Heights skyrocketed from 3,000 to 24,000 and by 1935 about one third of all Jews in Los Angeles lived there. The area initially attracted immigrant jews, a majority of which were Yiddish speakers from Russia. The area developed into a Jewish enclave with dozens of synagogues, kosher delis, butchers, bakeries, old age homes and hospices catering to the Jewish population. When the Cantor Brothers came to Los Angeles from New Jersey they opened their deli in Boyle Heights before moving to Fairfax years later. Congregation Talmud Torah which was founded in 1905 later became the newly revitalized Breed Street Shul.
The Rise of the Supermarket
When the Grand Central Market opened in 1917, Los Angeles got its "Wonder Market" billed as "the largest and finest public market on the Pacific Coast." One of the first vendors was Isadore M. Hatten, a Sephrdic jew from Constantinople. As IM (as he was known) would say, "with fifty cents in one pocket and a bundle of dreams in the other" he opened his first market. To describe the market the local newspaper coined the term "supermarket." According to the Southern California Grocers Journal, "Hattem's was the first drive-in market in the country. The crowds were so large the entrances had to be roped off and customers were admitted in groups to keep from overcrowding the store." IM is also one of the founding members of Sephardic Temple Tiferth Israel which celebrated in its 100th anniversary in 2020.
"Mr. O'Malley, you won't have rain-outs."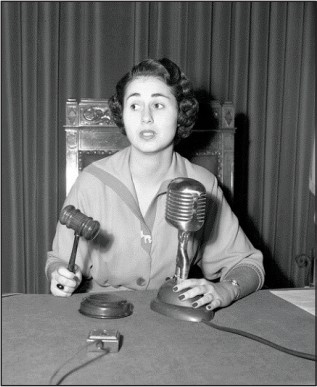 Did you know that a 22 year old woman Jewish council member helped bring the Dodgers to Los Angeles? In 1953, Rosalind Wiener Wyman became the youngest person and the first Jewish Los Angeles councilmember in over 50 years! One of Wyman's campaign promises was to bring a major sports team to Los Angeles in a time when there were no major teams on the West Coast. In her first week of office she passed a resolution to call on the Memorial Coliseum to permit a local baseball game in order to show that the venue can house a baseball team. In 1955, when the Dodgers discussed moving out of Brooklyn, it was Wyman who made the first call to Walter O'Malley asking him to consider Los Angeles. A year later when the Mayor of Los Angeles Norris Paulson was on the phone with O'Malley he handed the phone to Wyman for her last pitch to bring the Dodgers to LA. On the spot she stated, "Mr. O'Malley, you won't have rain-outs." The Dodgers moved out west the following year. Wyman was not done there, she also helped in bringing the Lakers to town from Minneapolis.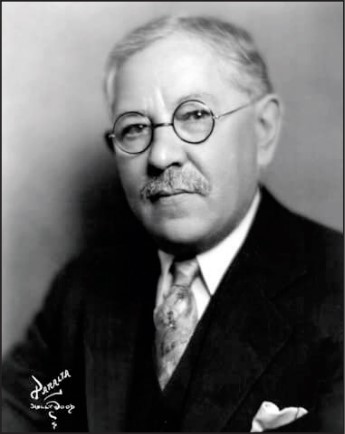 The lyrics of Johnny Mercer's Hooray for Hollywood give a nod to the man who helped build Hollywood, "…if you think that you can be an actor, see Mr. Factor. He'll make a monkey look good." Born in Lodz, Russia (now a part of Poland), Maksymillian Faktorowicz's story is as good as any movie he was hired on to help. After five years of military service in the Russian Army he opened a small shop outside of Moscow selling homemade rogues, creams, fragrances and wigs. His artistry led him to being employed by the Imperial Russian Grand Opera under the Czar Nicholas II. As anti-semitism was rising, Max knew his family had to leave. He made his way to Ellis Island where he was given the name Max Factor. Looking for a fresh start after a divorce and business struggles, in 1908 Max moved to Los Angeles. In his first three months in town he founded Max Factor & Company and became the West Coast distributor of the theatrical make-up manufacturers, Leichner and Minor. His company also created his own products and sold natural wigs.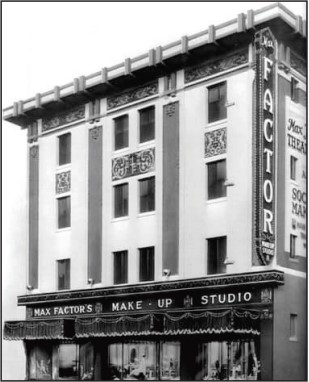 He saw that the theatrical make-up suitable for stage was not a good fit for the new medium of film and he began experimenting and developed a lighter more flexible grease paint. The product was a success Stars and production companies demanded his cosmetics. Max didn't limit his sales to only the stars and in 1920 he coined the term make-up and introduced his Society Make-up to the general public. We can credit Max Factor with inventing eye shadow, mascara, lip-gloss, pancake (now called foundation) and much more. What would Hollywood be without the glamour that Max Factor helped build?