Ideas for Your Post Bar Mitzvah Brunch
After months of planning, managing multiple vendors, dealing with your family, you have made the day special for your child. You stayed up late hosting friends and family and you are almost ready for a large sigh of relief – except when you wake up your relatives and out of town guests are planning to stop by the house for Sunday brunch. Do not fret! We have put together a bunch of resources to make your brunch as easy as possible so you can sit back and relax and enjoy your time together.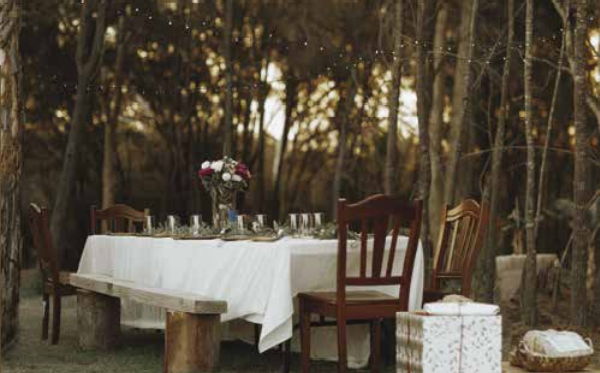 Have the brunch at your house or a grandparent's house depending on the size of the house and number of attendees. While some people prefer to meet at a hotel or restaurant, it may be less stressful to pick a location and set a range for the time for guests to visit. After all the excitement of the previous day, brunch allows you to spend time with family and friends in a non-rushed environment. Also, depending on how late the party went, not everybody is ready to wake up and adhere to a tight schedule. 
Don't let your centerpieces and floral arrangements go to waste. Pick a few elements from the party and take them home with you.
For some people, managing and putting a brunch together is simple. Get a few dozen bagels, cream cheese, sliced onions, tomatoes, capers and smoked fish and you are set. Throw in an egg salad or tuna salad and a bowl of chopped fruit and you are done. We found some easy recipes that require very little prep time to make your brunch stand out. If stepping into the kitchen seems like a chore, then our local delis are ready to step in. We listed a number of delis that have brunch down to a science. Tell them how many people, the time and the place and they will do the rest!
GREAT EASY BRUNCH RECIPES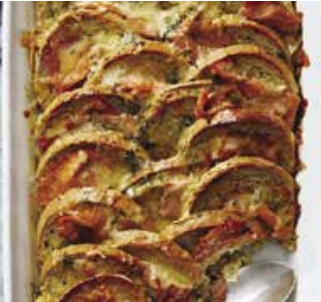 Martha Stewart Jewish-Deli Strata A bagel and lox inspired strata made with rye bread.

https://www.marthastewart. com/1165429/jewish-delistrata
Ethan Bernath Shakshuka-ish Breakfast Casserole with Feta Drop Biscuits If you are looking for a more complex shakshuka this is it! This recipe takes an added 10 to 15 minutes of prep time to create the perfect brunch casserole.

https://www.thekitchn.com/ shakshuka-ish-breakfast-casserolewith-feta-drop-biscuits-23256891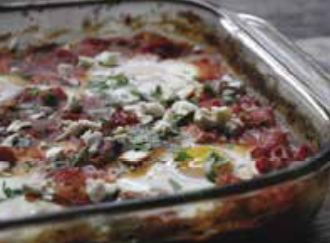 Shannon Sarna Shakshuka for a Crowd An Israeli favorite using pantry items.

https://www. myjewishlearning.com/ the-nosher/how-to-makeshakshuka-for-a-crowd/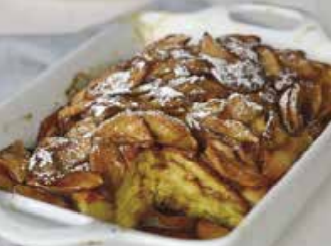 Jennifer Segal Baked Apple French Toast Challah French toast meets apple pie in this dish that can be made the day before.

https://www.onceuponachef.com/ recipes/baked-apple-french-toast. html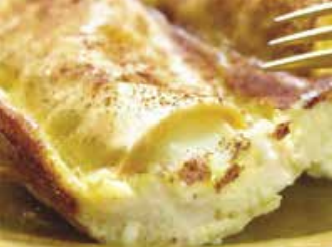 Jamie Geller Blintz Souffle Frozen blitzes make this dish a snap to put together.

https://jamiegeller.com/ recipes/blintz-souffle/
Randye Hoder Aunt Helen's Noodle Kugel Every family has their own kugel and this one is my family's favorite.

https://food52.com/ recipes/23912-aunt-helen-snoodle-kugel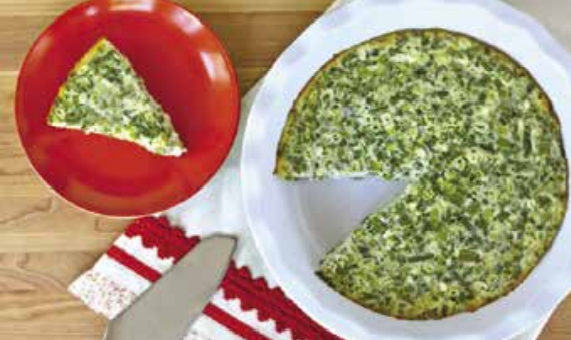 Tori Avery Crustless Quiche with Feta and Asparagus A gluten free option that can be served hot or cold.

https://toriavey.com/toris-kitchen/recipes/crustless-quiche-with-fetaand-asparagus/
PLACES TO ORDER A PLATTER:
Brent's Delicatessen
Northridge & Westlake
brentsdeli.com
Daughter's Deli
West Hollywood
daughtersdeli.com
Canter's
Fairfax
cantersdeli.com
Art's Delicatessen &
Restaurant, Studio City
artsdeli.com
Nate 'n Al's
Beverly Hills
natenals.com
Factors Famous Deli
Pico
factorsdeli.com
Wise Sons Jewish
Delicatessen
Culver City
wisesonsdeli.com
Bagel Factory
Los Angeles, & West
Los Angeles
bagelfactory.com
Wexler's Deli
Santa Monica
wexlersdeli.com
Western Bagel
multiple locations
westernbagel.com
Uncle Bernie's
Delicatessen Encino
unclebernies
delicatessen.com
Bagel Nosh Deli
Santa Monica
bagelnoshdeli.com
Don't forget to add some good bakery items! Several of the delis have baked goods but you can also contact: Diamond Bakery, Bea's Bakery or Victor Benes for your brunch needs.
Make your morning special by putting together a nice beverage bar. If you had extra spirits, wine or sodas from the night before you have a good head start! If not, here are some simple bar ideas to entertain your guests: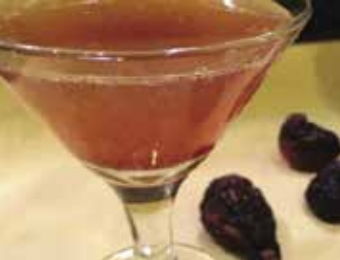 Emily Landsman Fig & Fizz
Black mission figs, vodka, fig syrup, sparkling wine.
jewishfoodexperience. com/recipes/fig-fizz/
Amy Kritzer Manishewitz Sangria
A sangria is a crowd pleaser, and this variation has Manishewitz, lemon lime soda, vodka, assorted fruit. Use this recipe as a guide and switch wines and fruits with what you have!
whatjewwannaeat.com/manischewitzsangria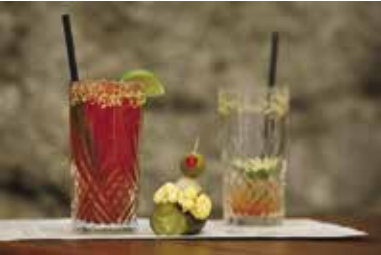 Bloody Maury
This recipe may take some planning, but it will wake up your guests! Horseradish infused vodka, Grossman's Bloody Mary mix, pickled veggies, everything spice. www.pressdemocrat.com/article/ lifestyle/bloody-good/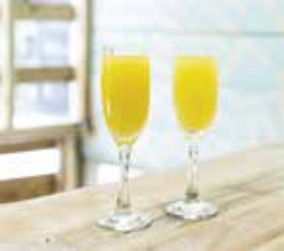 Mimosas
Bottomless bubbles and juice will keep the party flowing! Try pomegranate juice, add a splash of Grand Marnier or go with orange juice with Moscato or dry Prosecco. Garnish and serve!
I hope that these brunch ideas will inspire and make your event stress free so you can celebrate with your family and friends coming together to be with you on this special occasion. L'chaim!